ModelSpace Scale Modeller of the Month – November 2016
One of the great things about scale modelling, is that it gives you the opportunity to capture in miniature a piece of history, technology, or pop culture. Whether you're a fan of world war planes, classic ships, racing cars, or Star Wars, scale models provide an outlet for your passion and allow you to add your own personality to every project.
We are proud to announce our November Scale Modeller of the Month, Alex Hilpert, a man whose passion for scale modelling was fuelled by his love of the Star Wars universe, and in particular the incredible vehicles and starships. Read on to discover how he began building, what techniques he uses to add detail, and which Star Wars film he ranks as number one!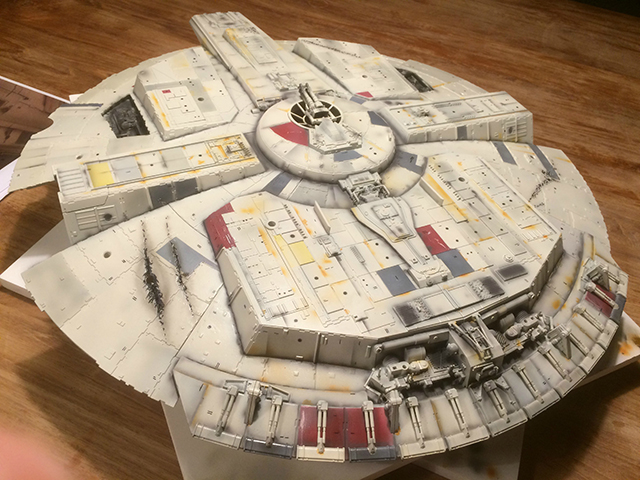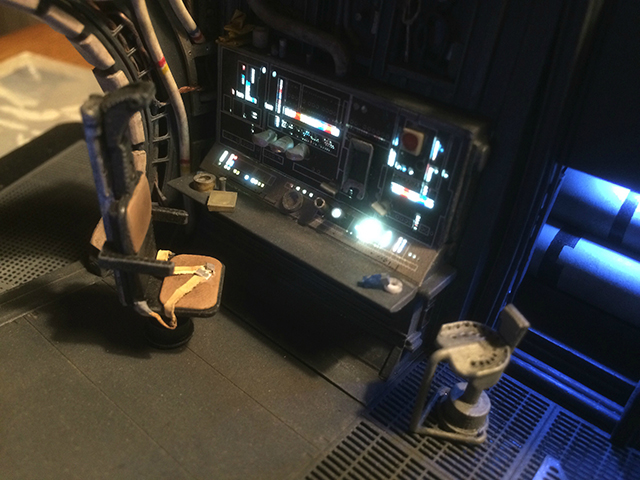 In progress shots of Alex's De Agostini ModelSpace Millennium Falcon scale model
1) How did you get started building models, and how long have you been building them?
It was only in my adolescence that I built my first models. I mostly built WWII planes, but also a few Star Wars kits, of course! It didn't last too long and I hadn't built anything for years, preferring to spend my time playing music. Then one day, four or five years ago, I stumbled upon the Millennium Falcon from FineMolds! Something woke up in me and I started browsing for hours on Internet sites about modelling… I have learnt new techniques that I have "improved" and customized at each new build.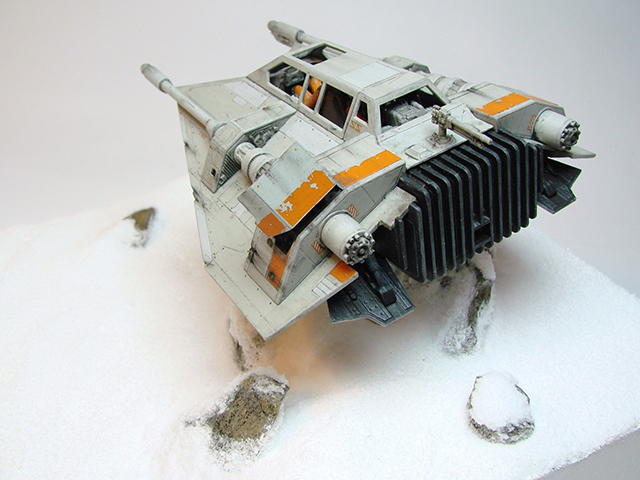 Alex's Fine Molds Snowspeeder scale model
2) How many Star Wars models have you built so far? Do you have a favourite?
I have now built about 20 Star Wars kits (and I still have a lot of boxes in stock!) and, very sincerely, I think the De Agostini ModelSpace Millennium Falcon is my favourite! It's a great quality kit and very accurate, very impressive! On this one, I used some techniques for the first time. I've never weathered a model using my airbrush, but the "ILM techniques" are awesome and I really love the result! I've always dreamed of having my own movie prop at home!!
Alex's De Agostini ModelSpace Millennium Falcon scale model ramp in operation
3) Your models have some excellent detailing – what special techniques do you use to make them really stand out?
I like to be as accurate as possible and I use common techniques to improve my kits, such as scratch building, kit bashing, and re-scribing panel lines. I also like to create my own colours to be as close as possible to the studio models. I started using LEDs and fibre optics on the Republic Star Destroyer from Revell, and since that day, I can't imagine a kit without lighting!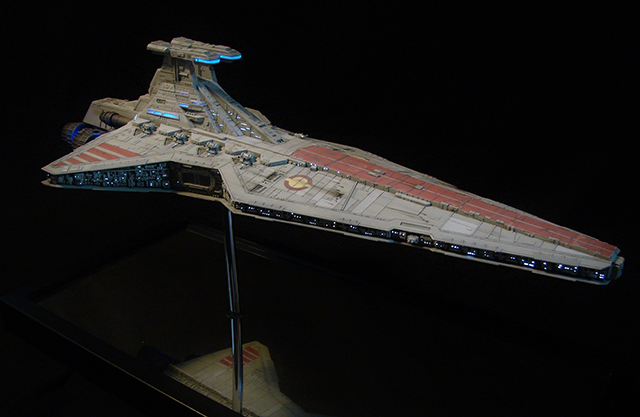 Alex's Revell Republic Star Destroyer scale model
4) How long do you typically spend working on each model?
When I'm working on a kit, I spend a lot of time to analyze, gather photos of the actual model, compare, think on improvements, and find the correct colours. I couldn't say how many hours I spend on each kit, but I spend a lot!
Time lapse of the detailing on Alex's De Agostini ModelSpace Millennium Falcon scale model
5) We have to ask – which Star Wars film do you think is the best?
My favourite Star Wars movie? I love them all!! But I think I like "A New Hope" a little bit more because, you know, everything started from there…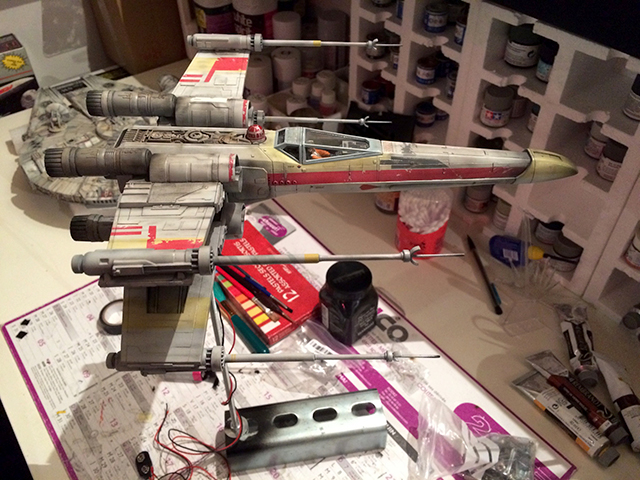 Alex's MPC X-Wing scale model
If you'd like to see more of Alex's Millennium Falcon build photos, follow him at @modelkitstarwars on Instagram or check out his blog!
Keen to be our next ModelSpace Scale Modeller of the Month? Get in touch with us via our Facebook, Twitter, Instagram, Google+ or Pinterest channels, and remember to tag or @ mention us in your scale modelling photos and videos! We can't wait to see the amazing work you're creating, and look forward to sharing more great stories behind the talented scale modellers in our community!