Battleship Yamato | 1:250 Model | Full Kit
Battleship Yamato | 1:250 Model | Full Kit
Get ready for a premier modelling experience with the Battleship Yamato, the iconic flagship of Japan's World War II fleet in 1:250 scale. This model is not available anywhere else and is a stunning addition to any ship modeller's collection.
Free Gifts
Toolkit

Created specifically for ModelSpace, this toolkit comprises: Side cutter, micro drills, files, tweezers and more. FREE with your 4th (fourth) delivery.
Model Detail
Brass propellers/prop shafts
Photo-etched brass treaded deck plates
Laser-cut plywood
Cast metal superstructure parts
Photo-etched brass detail parts
Planked deck (individual planks)
Cast metal gun turrets
Brass gun barrels
Waterline marking tool
Plank on frame hull
Updated design info relating to recent research
Overall Dimensions
Length: 1052mm (41.4")
Height: 289mm (11.4")
Beam: 150mm (5.9")
Scale: 1:250
Clear step-by-step instructions show how to assemble and finish the parts - every step of the way. Even if you've never tried this type of project before, you'll be able to put your Battleship Yamato together in easy stages, learning the skills as you go.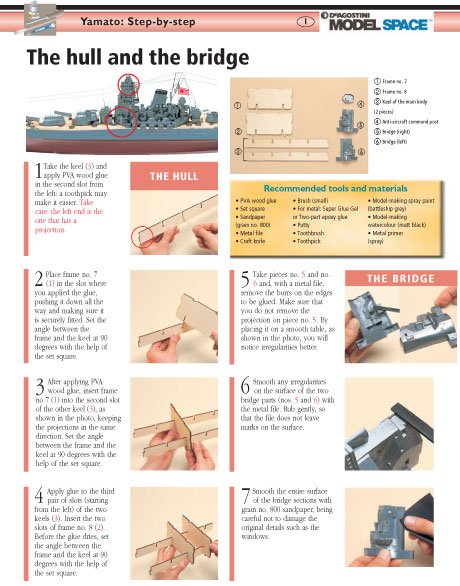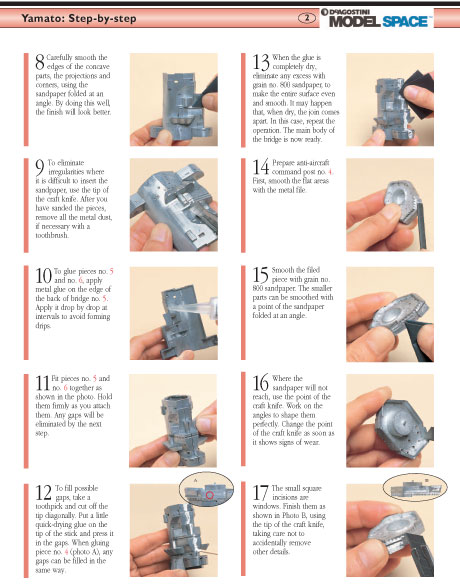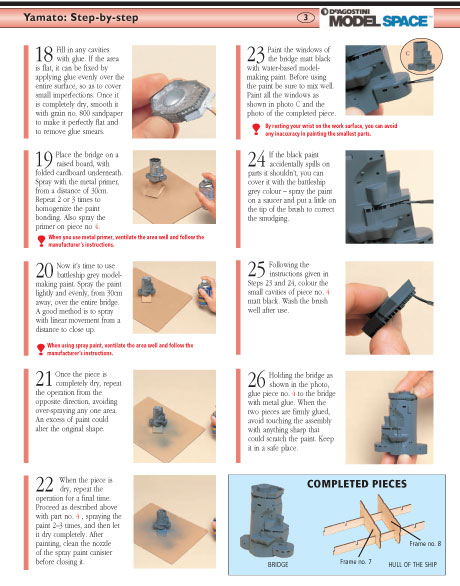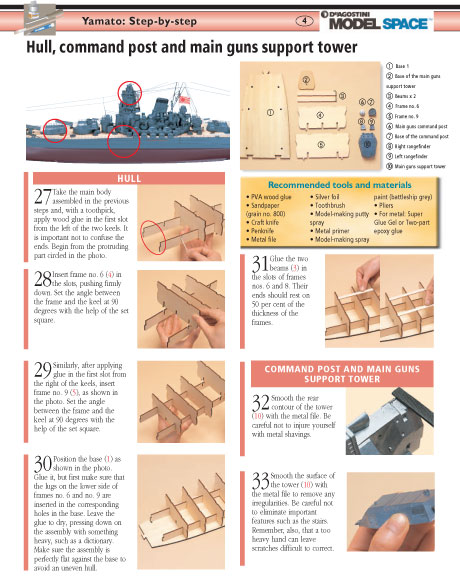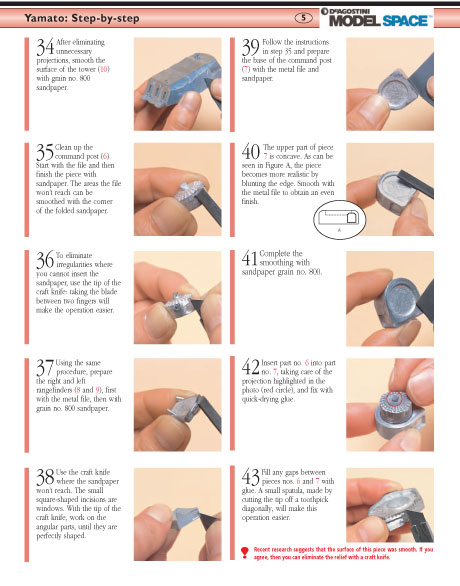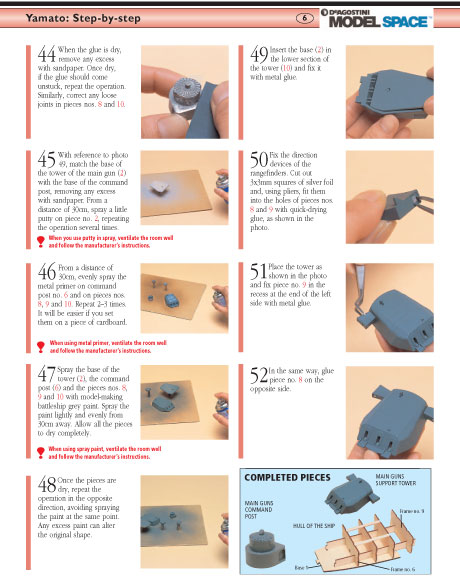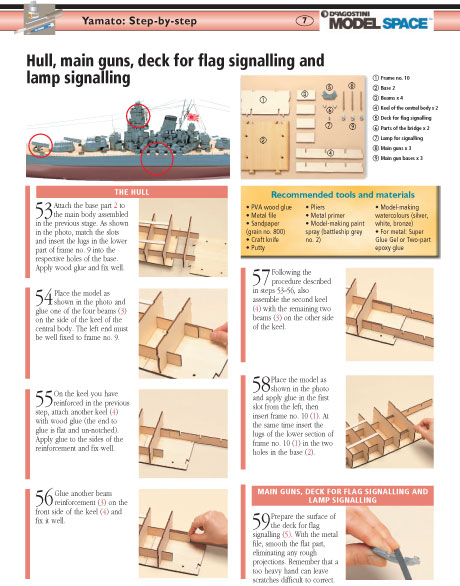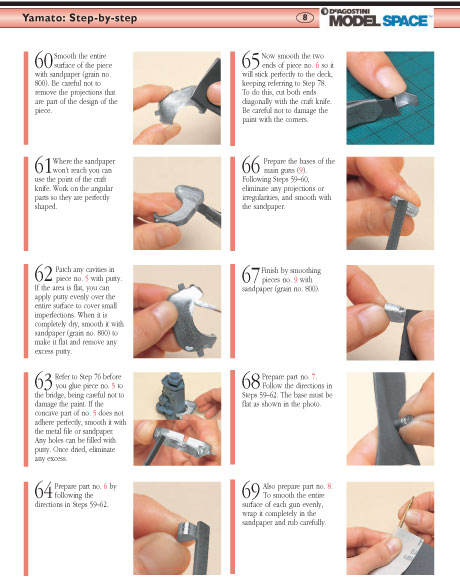 Through your building experience, you will have help from our experts with the easy-to-follow step-by-step assembly guide. You can take a look also at our exclusive Battleship Yamato Forum and discuss with fellow modelers.
Even as a model-making novice, you can build this unique 1:250 scale model together in easy stages, learning the skills as you go.
Download Step-by-Step Assembly Guide
The first pack of your order / complete kit will be delivered to you FREE of charge within approximately 5 working days from the date your order has been confirmed. If you don't like your first pack/complete kit, you can return within 14 working days of receiving the first delivery from us with any seals and shrink-wrap intact. Please contact us to find out our return address and how to send your first pack back to us for a refund
We believe that you will be 100% satisfied with your scale model but in some cases, you might need to cancel your subscription. There is no commitment and so no obligation to continue your subscription. If you wish to cancel your subscription at any time after the 14 working days following receipt of your first pack, you are free to do so at any time. However, we would advise that you provide us with 28 days notice of cancellation as otherwise pack/s may already be on their way to you and we will be unable to prevent the delivery. Please let us know by contacting us for cancellation of your subscription.