McLaren MP4/23 | 1:8 Model
McLaren MP4/23 | 1:8 Model
Get up close and personal with one of the world's most iconic Formula One cars. Build your own 1:8 scale model of the remarkable McLaren Mercedes MP4-23. This sophisticated model replicates the 2008 World Champion Formula One car in stunning detail.

Choose your option:
Pay-as-you-build or buy the Full Kit!
Key Features of the McLaren MP4/23
Engine, airbox, rear inboard torsion bar and damper units.
Complex front, rear wings and suspension struts.
Cockpit includes a detailed steering wheel complete with color-coded controls.
Easily detach the wheels to see ventilated discs, calipers and brake air intakes.
Remove the rear wing to see the tie-rod enclosed in an airfoil behind the half shaft.
Aerodynamic wheel covers channel air to the low-pressure zone outside the wheels.
Officially endorsed and licensed with Vodafone McLaren Mercedes.
Model Detail
1:8 Scale | Length 594mm (23.38 Inches) | Accurate technical detail | Official static replica authorized by Vodafone McLaren Mercedes | Moulded plastic, metal and carbon fiber effect components | Over 50 authentic decals including sponsor logos
Overall Dimensions
Length: 594mm (23.38") | Height: 139mm (5.47") | Width: 224mm (8.82")
Clear step-by-step instructions show how to assemble and finish the parts - every step of the way. Even if you've never tried this type of project before, you'll be able to put your McLaren MP4-23 together in easy stages, learning the skills as you go.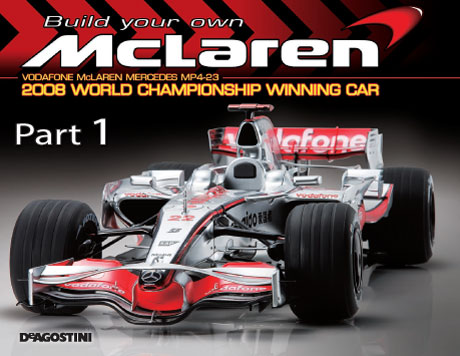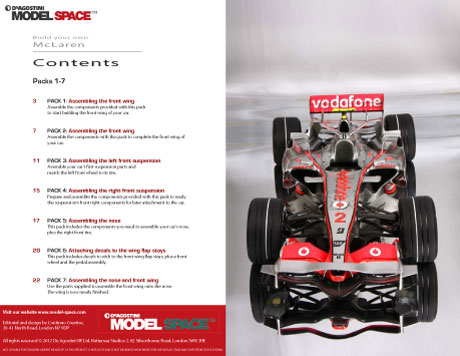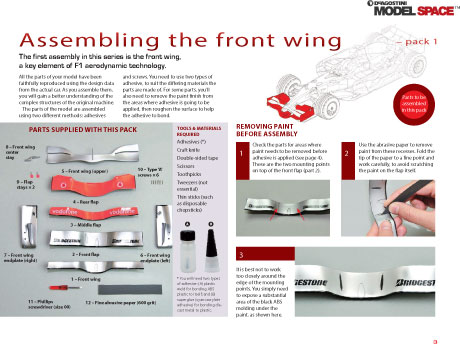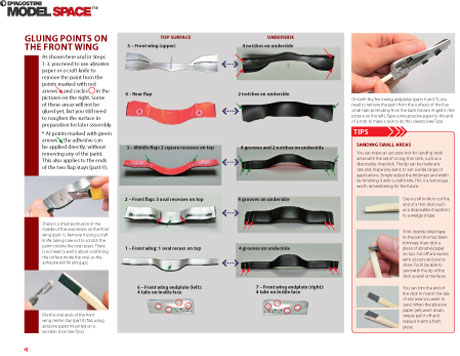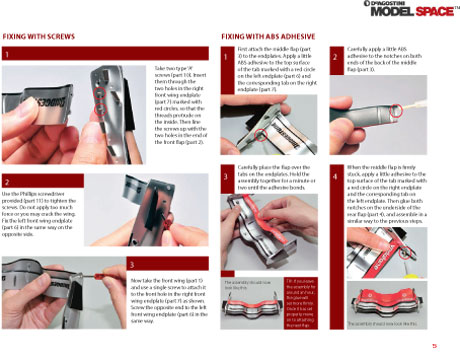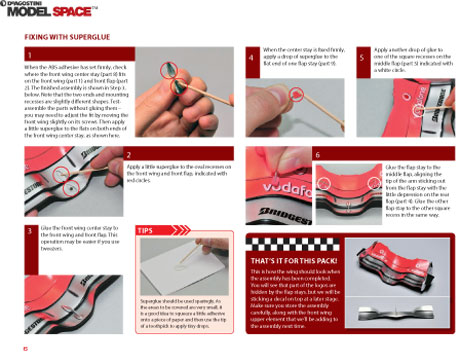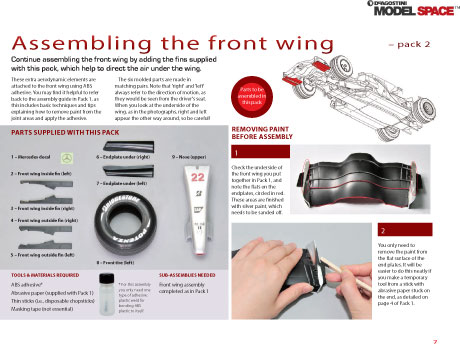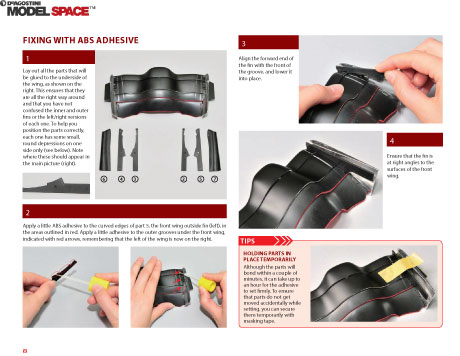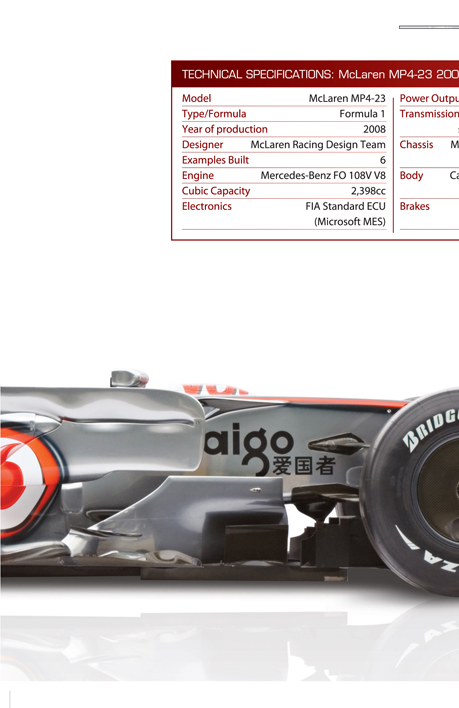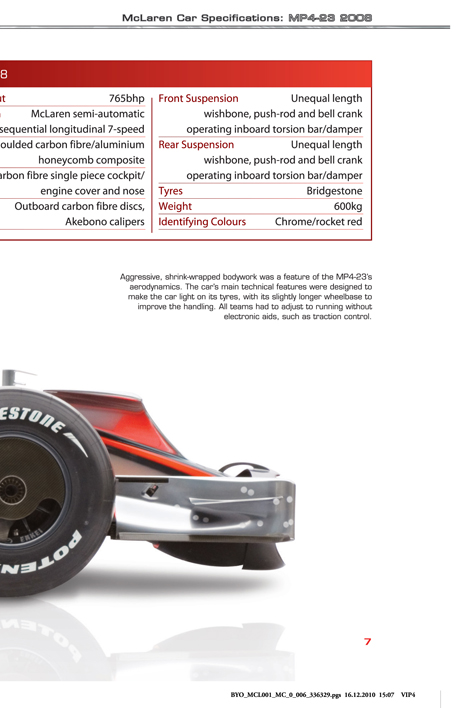 Through your building experience, you will have help from our experts with the easy-to-follow step-by-step assembly guide. You can also take a look also at our exclusive McLaren MP4-23 Forum and discuss with fellow modellers.
Even as a model-making novice, you can build this unique 1:8 scale model together in easy stages, learning the skills as you go.
Download Step by step guide
2016-11-07 16:14:06

absolutely impressed with myself and the model. took me some months, once youre into it, youre hooked

2014-08-18 18:25:59

It wonderful

2014-08-18 18:24:59

love building this can not wait until it is all put togther

2014-08-18 18:22:30

good

2014-08-18 18:21:55

Spencer West DeaGostini "Build your own McLaren" Kit Review by Spencer "Warthog"West When I first heard that DeaGostini would be releasing a 1/8th Scale Model kit of what I can only say is one of the best looking F1 cars from the 2008 F1 season (IMO) and driven by the best British racing driver we have seen since Damon Hill and Nigel Mansell, (IMO) well.. I was lets just say a "tad" excited about being able to get my hands on what for many could have only been a pipe dream.. When I say "a pipe dream" I meant by being able to afford something in this scale and under Licence from McLaren themselves and also being able to spread the cost over 85 weeks was something I and others could not ignore. So on the week of release I got myself down to the local newsagents to pick up the first issue containing 90% of the front wing components. On opening, I was very pleased to see that the level of detail was exceptional and all the parts are pre-painted, this is how the list of parts continued throughout so that even a novice builder of this McLaren should have no problems as long as they followed the very informative and illustrated step by step guides that come with each issue. The kit as a whole is built up using ABS plastic for the body and metal parts for the suspension and engine components. All this is put together using the screws provided and ABS glue (sold separately) to give you the feeling your actually building an F1 car. (yes, even they use glue) I found all these parts manufactured to a very high standard and once again pre-painted ready to build. The suspension is put together with little screws and can be quite tricky for those with shaky hands but once you have mastered one side then the rest should not provide you with any problems. The tyres are made from rubber and the wheels are metal, once again giving weight and quality to the McLaren MP4/23. Details such as the break discs and callipers are all there as are cooling intakes and airflow diffusers. The Engine and gearbox is a masterful creation once complete. The level of detail and the weight of it give's you the feeling you are building and holding something that oozes quality. There is a lot of scope for the seasoned modeller who wishes to expand his/her talents and add extra detail if they so wish but it is certainly not necessary. The main body comprises of everything you would see in a Formula One racing car (if your lucky to get that close) with full harness and driver's seat, steering wheel and pedals. Cockpit detail is outstanding and gives that realism that so many models lack. The Silver finish is the best I have seen on a pre-painted model and with the sponsor livery already on the main body, makes the job that much easier. Nice vibrant colours and crisp clean lines really make the car stand out and once the remaining decals have been put on you can then see this model come to life. So to sum up this build, I would say that I, like many others who have subscribed to the McLaren MP4/23 can say that this truly is an exceptional Model Kit and relatively easy to build depending on your skill level. The finish quality of the parts has set a new precedent for others to follow and I certainly have had months of joy building a few of these and congratulate Kyosho and DeaGostini for an exceptional model and look forward to future releases. Spencer West

2014-08-18 18:20:38

Great model, great customer service and most importantly great fun building it.

2014-08-18 18:19:43

Great model and a pleasure to build! Most issues Deag sorted promptly so looking forward to the Senna MP4-4!

2014-08-18 18:17:33

I first heard about the build early in 2011 and I just had to build it. I started with the front wing and the quality was excellent and so i continued on for the next 17 months and completed the build late into November 2012. I was overwhelmed with my complete McLaren. DeAgostini had done a wonderful job with the detail and should most definitely be building again.
The first pack of your order / complete kit will be delivered to you FREE of charge within approximately 5 working days from the date your order has been confirmed. If you don't like your first pack/complete kit, you can return within 14 working days of receiving the first delivery from us with any seals and shrink-wrap intact. Please contact us to find out our return address and how to send your first pack back to us for a refund
We believe that you will be 100% satisfied with your scale model but in some cases, you might need to cancel your subscription. There is no commitment and so no obligation to continue your subscription. If you wish to cancel your subscription at any time after the 14 working days following receipt of your first pack, you are free to do so at any time. However, we would advise that you provide us with 28 days notice of cancellation as otherwise pack/s may already be on their way to you and we will be unable to prevent the delivery. Please let us know by contacting us for cancellation of your subscription.