Samurai Armour
Authentic equipment of Japan's legendary military class, modelled in 1:2 scale. The classic suits of armour worn by Japan's famed samurai warriors evolved over more than a thousand years to reach a peak of artistry and sophistication.

Choose your option: Pay-as-you-build or buy the full kit!
Key Features of the Samurai Armour
Authentic equipment of Japan's legendary military class
Based on historically accurate research
Developed by expert armourers
Model Detail
1:2 scale | Real metal plates, lacquered black leather and braid attachments, like the real thing
Overall Dimensions
Height 80cm | Width 38cm
Clear step-by-step instructions show how to assemble and finish the parts - every step of the way. Even if you've never tried this type of project before, you'll be able to put your Samurai Armour together in easy stages, learning the skills as you go.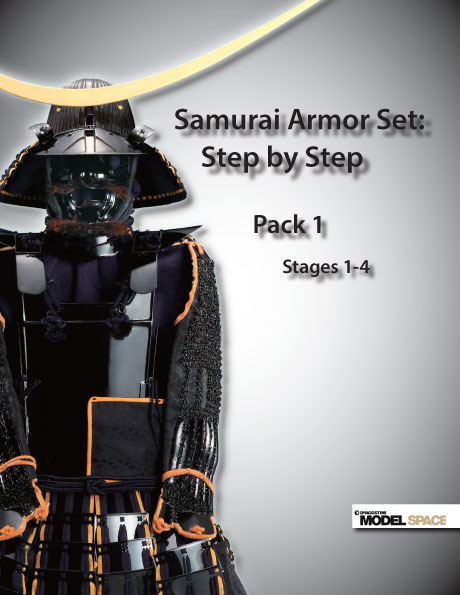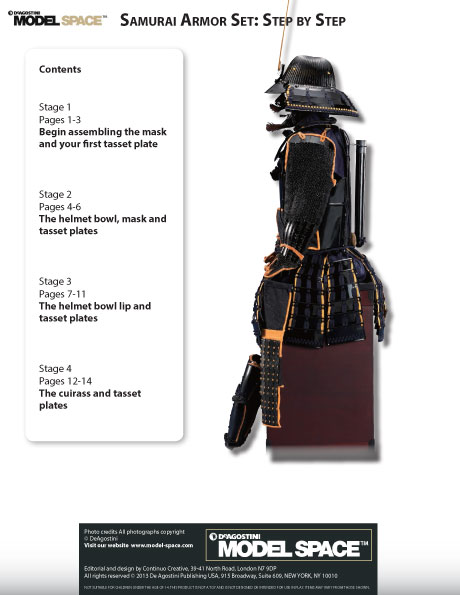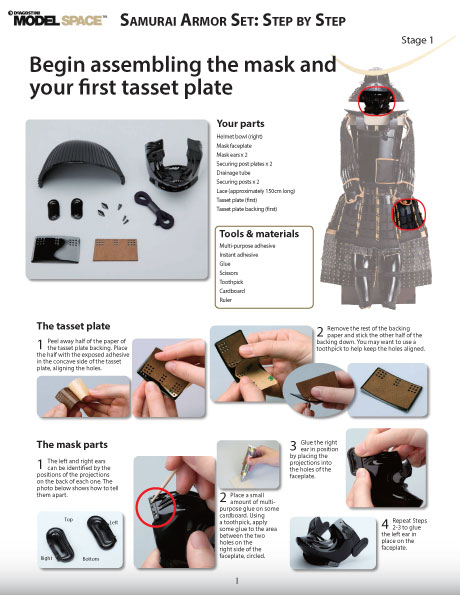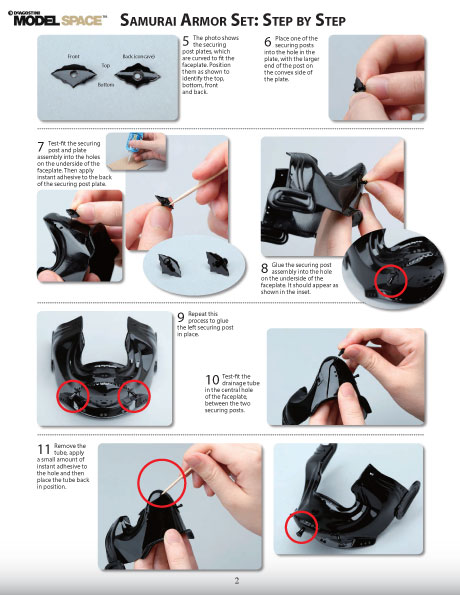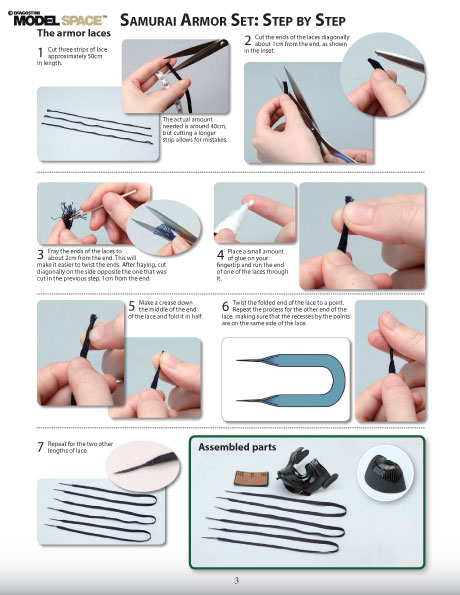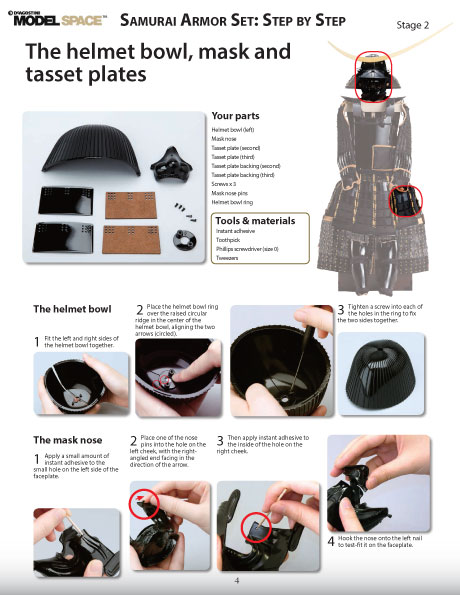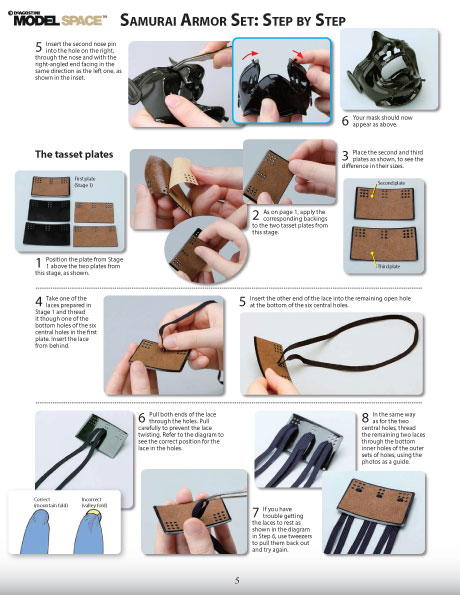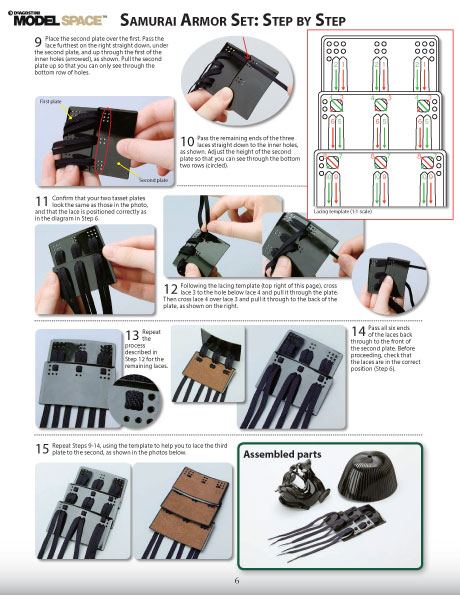 Through your building experience, you will have help from our experts with the easy-to-follow step-by-step assembly guide. You can take a look also at our exclusive Forum and discuss with fellow modelers.
Even as a model-making novice, you can build the Samurai Armour together in easy stages, learning the skills as you go.
Your Build consists of 14 Packs. Each Pack has 4 stages. CLICK HERE for more details.

Download Step-by-Step Assembly Guide
2014-10-04 16:16:03

Hi All, I`ve rated this kit as a four star. My reasons are as follows: This is the first kit I`ve purchased of this kind and as yet construction is not started. The parts material and construction come across as being of exceptional quality. When I start the build of this kit, I think the supplied instructions are of an equal quality. The instructions are clear and uncomplicated with stage by stage pictures. All in all a quality product, I will update this review when building starts . It may then get it`s fifth star. Regards Derek

2014-10-04 12:57:54

Size alone makes this worth building, its most impressive when displayed on its stand. Made with all the plates and laces making this a true replica armour from Japan
The first pack of your order / complete kit will be delivered to you FREE of charge within approximately 5 working days from the date your order has been confirmed. If you don't like your first pack/complete kit, you can return within 14 working days of receiving the first delivery from us with any seals and shrink-wrap intact. Please contact us to find out our return address and how to send your first pack back to us for a refund
We believe that you will be 100% satisfied with your scale model but in some cases, you might need to cancel your subscription. There is no commitment and so no obligation to continue your subscription. If you wish to cancel your subscription at any time after the 14 working days following receipt of your first pack, you are free to do so at any time. However, we would advise that you provide us with 28 days notice of cancellation as otherwise pack/s may already be on their way to you and we will be unable to prevent the delivery. Please let us know by contacting us for cancellation of your subscription.