Santisima Trinidad | 1:90 Model | Full Kit
Santisima Trinidad | 1:90 Model | Full Kit
For more than 20 years following her launch at Havana in 1769, the 5,000-ton Spanish first-rate ship of the line, Santísima Trinidad, ('Most Holy Trinity') was the largest vessel afloat. When her 112-gun armament was increased to 136 guns, and later to 140, the Santísima Trinidad became the most heavily armed ship of the Age of Sail. 1:90-scale model of the mighty Spanish flagship.

All Full Kits are provided with CD instructions only.

The SantisimaTrinidad kit, also contains a cross-section kit, which provides an amazing close-up view of the interior workings of the Santisima Trinidad.
Key Features of the Santisima Trinidad
The hull uses plank-on-frame construction with pre-cut pieces for easy assembly, and various types of wood for a more natural coloured finish.
The model is also fully rigged, including a full set of cloth sails and flags.
The guns are modelled in metal and there are many other small details in brass and die-cast white metal.
Suitable for novices or more experienced builders.
Overall Dimensions
Scale 1:90 | Height: 810mm | Width: 415mm | Length 1060mm
Clear step-by-step instructions show how to assemble and finish the parts - every step of the way. Even if you've never tried this type of project before, you'll be able to put your Santisima Trinidad together in easy stages, learning the skills as you go.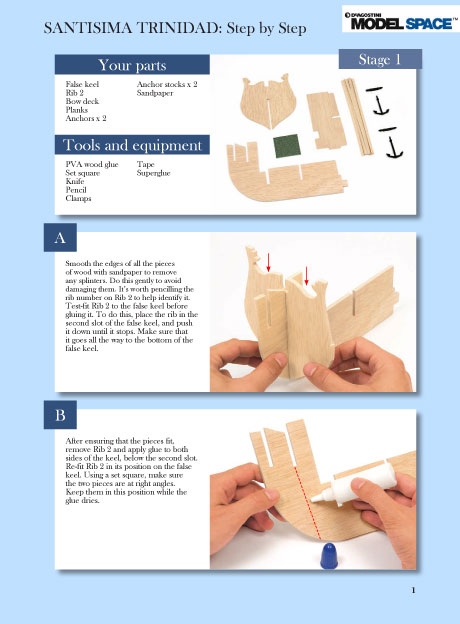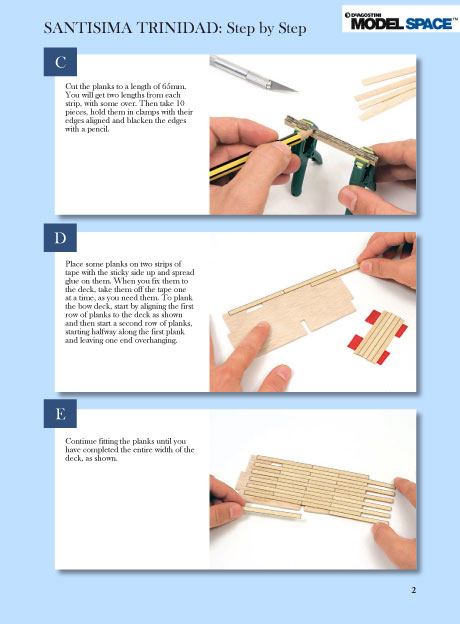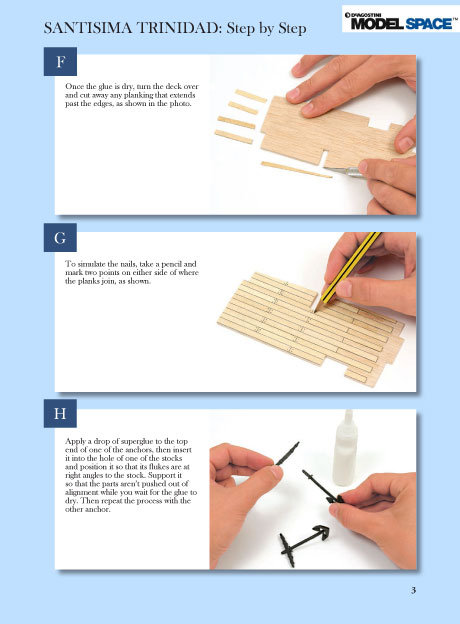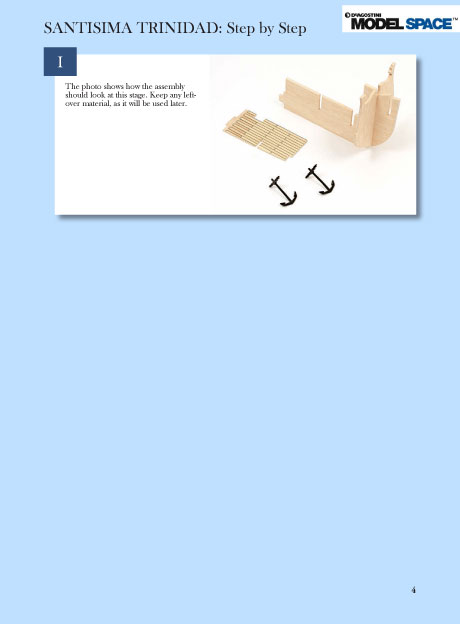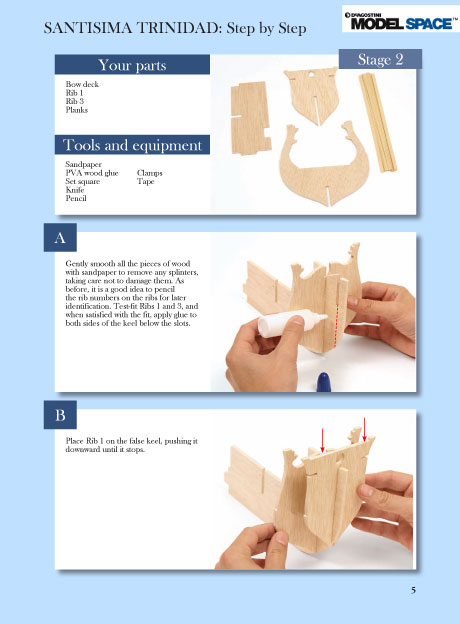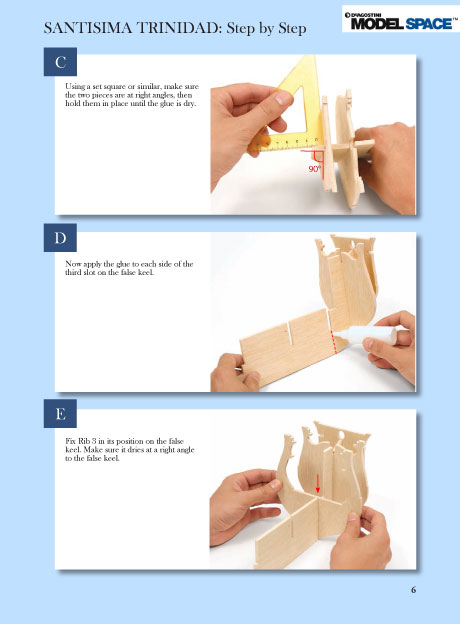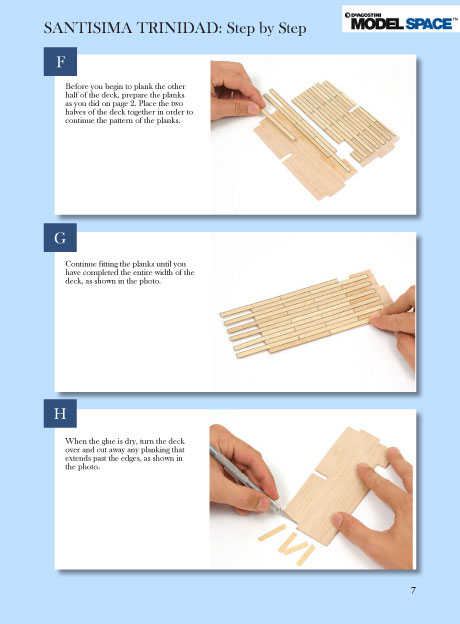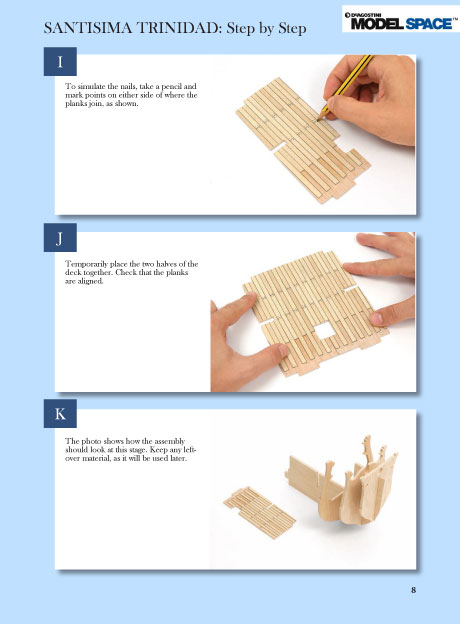 The first pack of your order / complete kit will be delivered to you FREE of charge within approximately 5 working days from the date your order has been confirmed. If you don't like your first pack/complete kit, you can return within 14 working days of receiving the first delivery from us with any seals and shrink-wrap intact. Please contact us to find out our return address and how to send your first pack back to us for a refund
We believe that you will be 100% satisfied with your scale model but in some cases, you might need to cancel your subscription. There is no commitment and so no obligation to continue your subscription. If you wish to cancel your subscription at any time after the 14 working days following receipt of your first pack, you are free to do so at any time. However, we would advise that you provide us with 28 days notice of cancellation as otherwise pack/s may already be on their way to you and we will be unable to prevent the delivery. Please let us know by contacting us for cancellation of your subscription.