Sultan Arab Dhow | 1:60 Model
Sultan Arab Dhow | 1:60 Model
This beautiful model is a traditional sailing ship used along the coasts of the Arabian Peninsula, India and East Africa. Up to the 1960s dhows made their commercial journeys from the Persian Gulf to East Africa using only sails as a means of propulsion. Scale 1:60.
Now available to order online, receive your Sultan Arab Dhow model kit in monthly stages, complete with all parts and instructions for each phases of the build. Or you can chose to buy your complete kit in one shipment.
Clear step-by-step instructions show how to assemble and finish the parts - every step of the way. Even if you've never tried this type of project before, you'll be able to put your Sultan Arab Dhow together in easy stages, learning the skills as you go.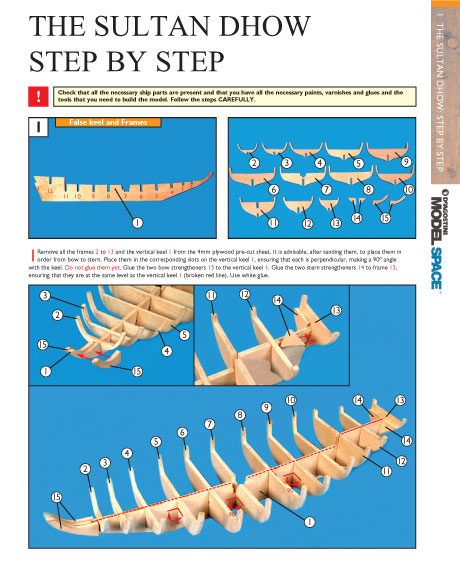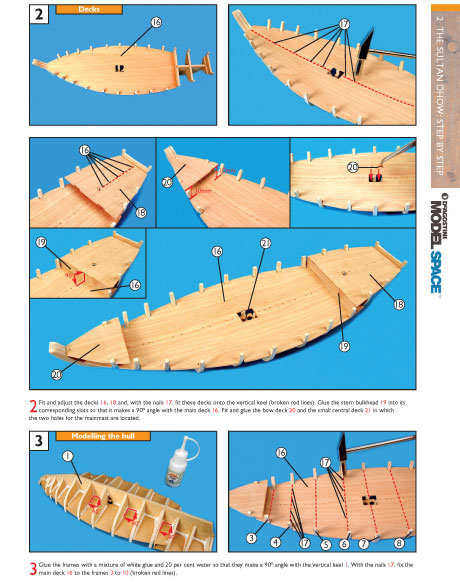 Through your building experience, you will have help from our experts with the easy-to-follow step-by-step assembly guide. Take a look at our Forum and discuss with fellow modelers.
Even as a model-making novice, you can build this unique 1:60 scale model together in easy stages, learning the skills as you go.
2015-02-19 10:15:23

I love this product - build it and so happy!

2014-10-05 07:55:46

I was really surprised at the quality of this kit. The hull id double planked and there is lots of detail packing the deck. Its a really good intermediate builders and really looks great when done. I had lots of fun building this and everybody who sees the finished model comments on how good looking she is. I cannot recommend this kit enough and you can see my build in the forum.

2014-10-04 12:53:01

By no means a huge model but as the saying goes great things come in small packages. She comes with a good choice of hardwoods that builds into a very detailed and pretty boat. well worth building.
The first pack of your order / complete kit will be delivered to you FREE of charge within approximately 5 working days from the date your order has been confirmed. If you don't like your first pack/complete kit, you can return within 14 working days of receiving the first delivery from us with any seals and shrink-wrap intact. Please contact us to find out our return address and how to send your first pack back to us for a refund
We believe that you will be 100% satisfied with your scale model but in some cases, you might need to cancel your subscription. There is no commitment and so no obligation to continue your subscription. If you wish to cancel your subscription at any time after the 14 working days following receipt of your first pack, you are free to do so at any time. However, we would advise that you provide us with 28 days notice of cancellation as otherwise pack/s may already be on their way to you and we will be unable to prevent the delivery. Please let us know by contacting us for cancellation of your subscription.