Virginia Schooner | 1:41 Model
Virginia Schooner | 1:41 Model
At the start of the 19th century the United States began to build small fore-and-aft rigged sailing ships called schooners, offering great manoeuvrability and elegance. The Virginia was designed in 1819 and launched that same year.


Clear step-by-step instructions show how to assemble and finish the parts - every step of the way. Even if you've never tried this type of project before, you'll be able to put your Virginia together in easy stages, learning the skills as you go.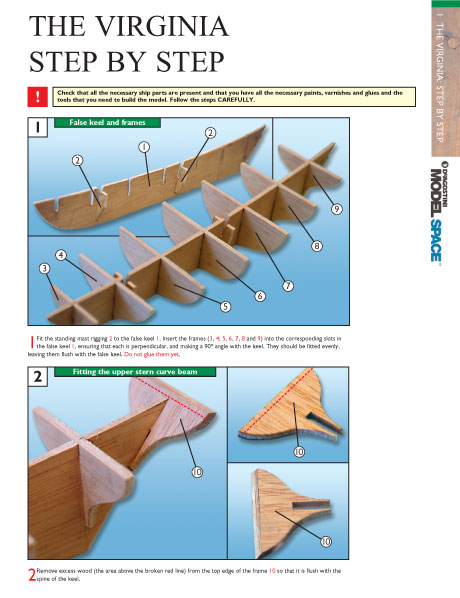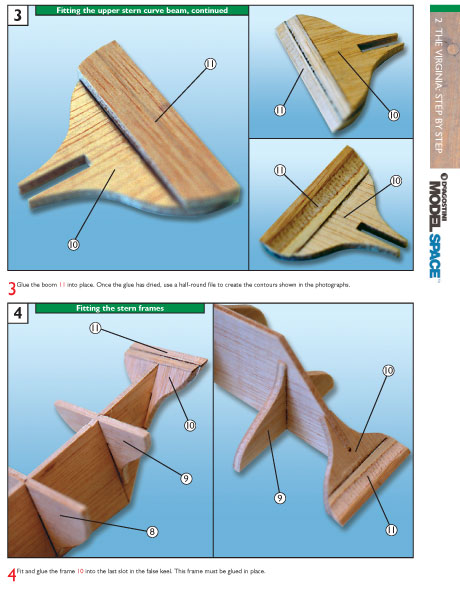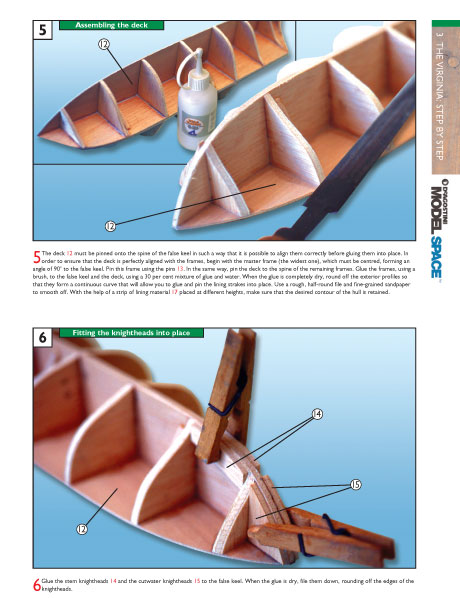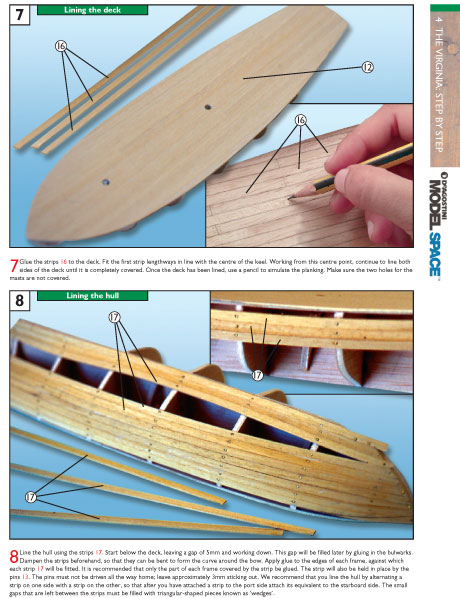 Through your building experience, you will have help from our experts with the easy-to-follow step-by-step assembly guide. You can take a look also at our exclusive Forum and discuss with fellow modelers.
Even as a model-making novice, you can build the Virginia Schooner together in easy stages, learning the skills as you go.
2014-10-11 11:45:45

having bought the kit as a filler(inbetween delivery of main model)This kit is a great model to whet your teeth on in improving your planking and decking skills on.whilst not being too small it is pretty comprehensive in it's parts.the quality of it's metal and wood parts are exceptional,being many varieties of wood to use.recommended for beginner and the more experienced modeller alike. minimum tools and paint required to build and finish this medium size model,and makes a lovely model to put on show.
The first pack of your order / complete kit will be delivered to you FREE of charge within approximately 5 working days from the date your order has been confirmed. If you don't like your first pack/complete kit, you can return within 14 working days of receiving the first delivery from us with any seals and shrink-wrap intact. Please contact us to find out our return address and how to send your first pack back to us for a refund
We believe that you will be 100% satisfied with your scale model but in some cases, you might need to cancel your subscription. There is no commitment and so no obligation to continue your subscription. If you wish to cancel your subscription at any time after the 14 working days following receipt of your first pack, you are free to do so at any time. However, we would advise that you provide us with 28 days notice of cancellation as otherwise pack/s may already be on their way to you and we will be unable to prevent the delivery. Please let us know by contacting us for cancellation of your subscription.