Star Wars Helmets Collection | 1:5 Models
Star Wars Helmets Collection | 1:5 Models
Get this unique collection of 1:5 scale replica helmets as worn by the most iconic characters in the Star Wars Universe, including favourites from Star Wars: The Force Awakens. Find out more about the character who wore it in the detailed monthly magazines! Receive detailed technical information on the helmet with each issue.

Introductory Offer: Get your FIRST MONTH for only £9.99!

Monthly magazine subscription:
15 months standard subscription

Key Features of the Star Wars Helmets Collection
You will be receiving detailed monthly magazines with this subscription to find out more about the world of Star Wars.
These authentically detailed helmets in scale 1:5, many with moving visors, are made to the highest standard. Each helmet comes with its own display stand and case.
Start collecting now with De Agostini ModelSpace and receive the following helmets and more:
Darth Vader: Master of the dark side of the Force and symbol of the oppression of the Empire, Sith Lord Darth Vater became one of the most feared beings in the galaxy. His helmet and armour kept alive the ruined body of Anakin Skywalker.
Boba Fett: Sworn enemy of Han Solo, Boba Fett was just a child when he witnessed the death of his father Jango. The boy took his father's helmet, and grew up to become the most notorious bounty hunter in the galaxy.
C-3PO: A key character throughout the saga, protocol droid C-3PO was built by Anakin Skywalker and received his distinctive gold-plated casings shortly after he became the personal assistant to Senator Padmé Amidala.
Stormtrooper: the Imperial stormtroopers' helmets were a development of those worn by clone troopers. In their white armour, with blank, expressionless faces, they executed the will of their Emporer.
TIE fighter Pilot: TIE fighter pilots were chosen from the elite of the Empire's forces. Their helmets were part of a complete onboard life support system, and were connected to the TIE fighters' targeting computers, making pilot and vehicle into one devastating war machine.
X-wing Pilot: The bold rebel fighter pilots needed to be skilled tacticians and excellent marksmen. Their helmets protected them and allowed them to communicate with other pilots in their squadron.
Model Details
Moulded from high-quality resin | Approximately 8x7.5x7.5cm | 1:5 scale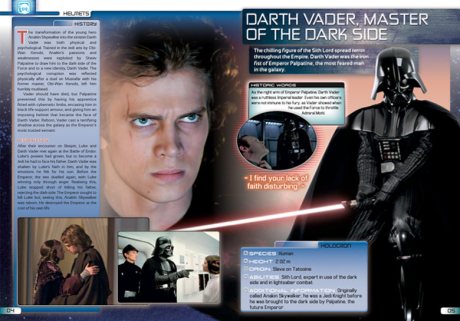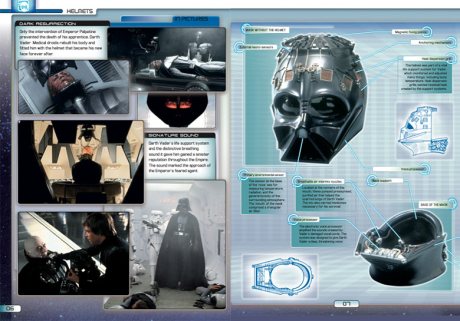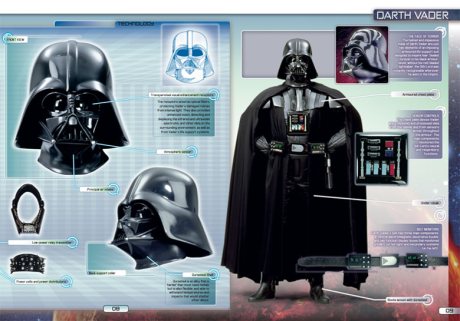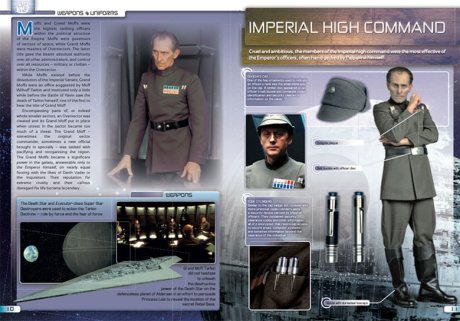 Check out our exclusive Forum where you can discuss with fellow collectors and share your photos and thoughts on the individual helmets!
2018-10-13 09:01:28

These helmets are awesome fantastic detail other than the 2 points Sith lord 66 made about the seam down the middle of the helmets on some and the show case lids they are awesome and look very impressive on display

2017-11-10 14:53:51

The helmets are fantastic ranging from all eras. A few helmets have seems going down the middle spoiling the look of them. Some of the helmet lids are poor and wont click in. Other than those 2 points the helmets are fantastic and i cant wait to complete them in 12 helmets time.
The first pack of your order / complete kit will be delivered to you FREE of charge within approximately 5 working days from the date your order has been confirmed. If you don't like your first pack/complete kit, you can return within 14 working days of receiving the first delivery from us with any seals and shrink-wrap intact. Please contact us to find out our return address and how to send your first pack back to us for a refund
We believe that you will be 100% satisfied with your scale model but in some cases, you might need to cancel your subscription. There is no commitment and so no obligation to continue your subscription. If you wish to cancel your subscription at any time after the 14 working days following receipt of your first pack, you are free to do so at any time. However, we would advise that you provide us with 28 days notice of cancellation as otherwise pack/s may already be on their way to you and we will be unable to prevent the delivery. Please let us know by contacting us for cancellation of your subscription.