Build The Millennium Falcon | Full Kit
Build The Millennium Falcon | Full Kit
Available NOW as Full Kit!

This official model of the iconic Millennium Falcon is a 1:1 replica of the original Empire Strikes Back movie prop, and also features unique internal details, lighting and movable parts.

Easy to construct but with an unprecedented level of realism, It really is the ultimate Millennium Falcon model.
✔ USA, Canada & Mexico
✔ 6 to 8 working days
✔ Easy return
We accept:

Free Gifts
Exclusive Binder


Keep your magazines in pristine condition with this specially designed binder.

Wall Mount


This high quality unit is a specifically designed wall mount that works exclusively with your Millennium Falcon. You may also display your model on its legs as provided in the model build process.
Key Features of the Millennium Falcon
Era: THE EMPIRE STRIKES BACK (3 ABY)
Scale: 1:1
Length: 808mm
Width: 596mm
Height: 192mm
Weight: Approx. 24 pounds
Power Required: 6 AA batteries or external 9V adapter sold separately
Your magazine will include easy-to-follow detailed Assembly Guide plus a fascinating look inside the Star Wars archive with The Starship Fact File, The Guide to the Galaxy and The Secrets of Spaceflight.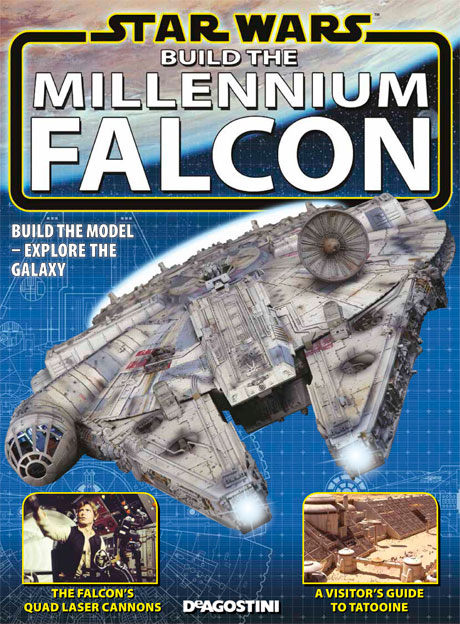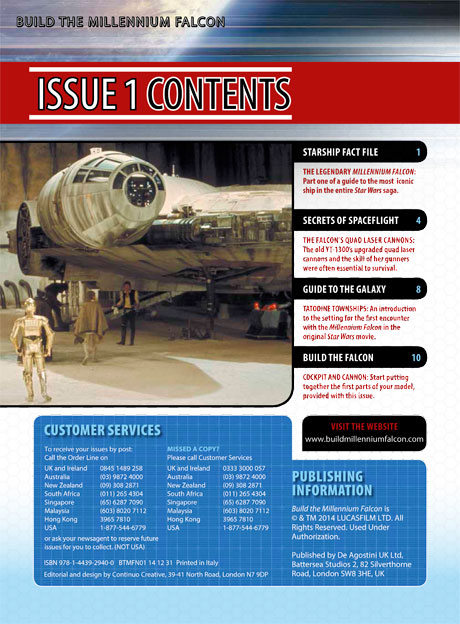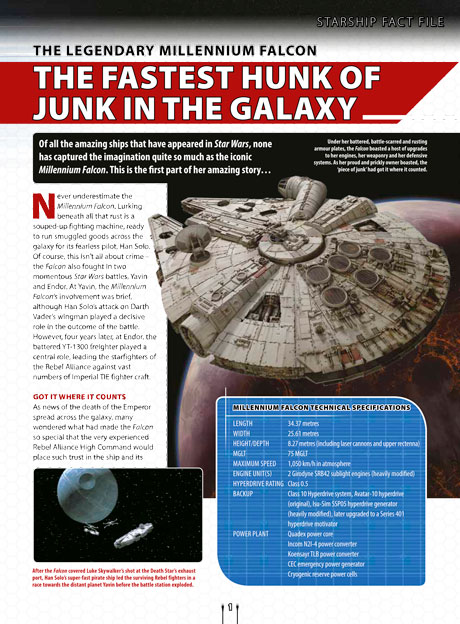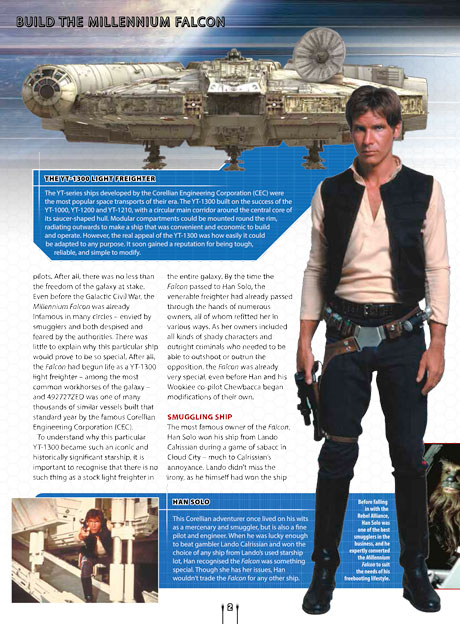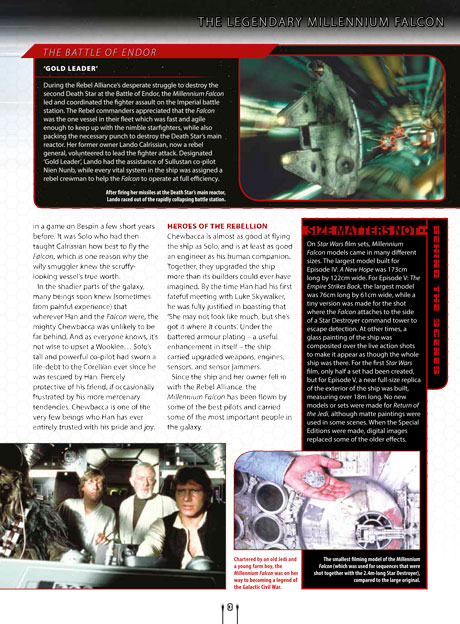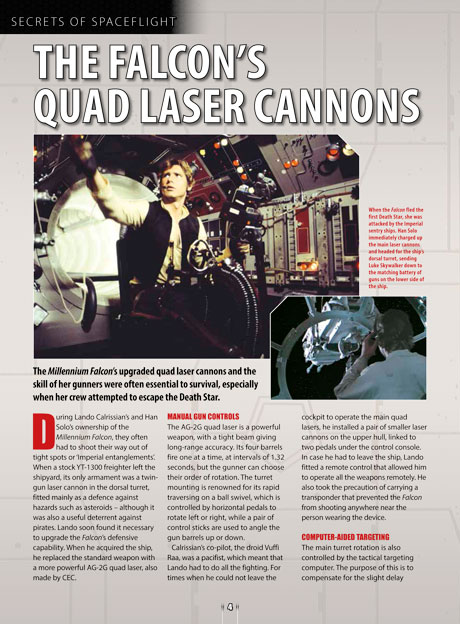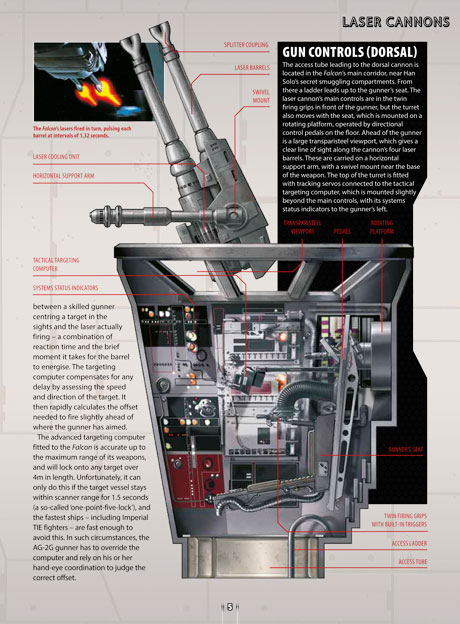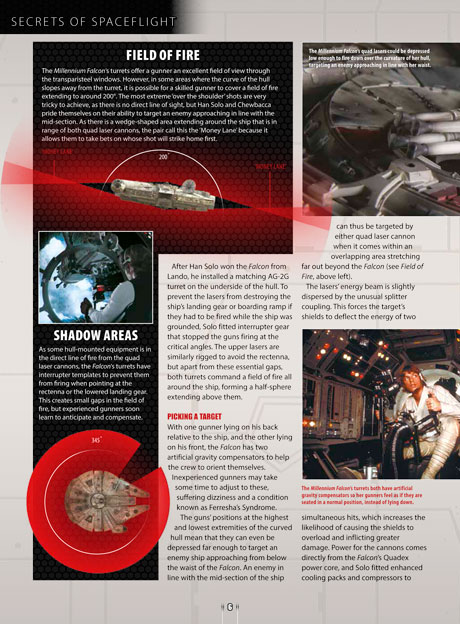 You will receive 100 issues of the "Build the Millennium Falcon" series which all include high quality model parts, a magazine as well as easy step-by-step build instructions to assemble your 1:1 scale Millennium Falcon model. The highly detailed step-by-step assembly guide included in your full kit will make building the Millennium Falcon easy, even for a model-making novice.
2017-10-26 15:14:46

This is an amazing kit! The build itself is made super easy with the build guide illustrations that come with the kit. I would highly recommend painting this kit as per the Steve Dymzso tutorial videos he made in partnering with deagostini. There are also many techniques available online for the more detail orientated individuals. It is absolutely huge, so make sure to clear some space for this beast! A must have for any collector. If you have ever wanted an up-close look at this hyper detailed machine, look no further!
The first pack of your order or your complete kit will be delivered to you within approximately 6 to 8 working days from the date your order has been confirmed.
We ship to Canada. Shipping costs are the same for Canada as USA.
If for some reason you need to return a shipment please contact customer service at 877-544-6779 or via email at customerservice@deagostiniusa.com to obtain authorization. We will send you via email a prepaid UPS label that you can print and adhere to the shipping box and drop at your local UPS store or UPS drop box.
If you are not completely satisfied and would like to cancel your model subscription please contact customer service at 877-544-6779 or via email at customerservice@deagostiniusa.com. We will refund your latest month subscription pack received in the prior 30 days.