HMS Sovereign of the Seas | 1:84 Model | Full Kit
HMS Sovereign of the Seas | 1:84 Model | Full Kit
Build the most powerful warship of the 17th century. This is the finest model of HMS Sovereign of the Seas, with superb, authentic detail and several unique features. Even if you are new to the art of marine modelling, the clear step-by-step instructions will show you how to develop the skills you need to create a replica that does justice to infamous "Golden Devil". The 1:84 scale permits every feature of the real ship to be reproduced.

Order your HMS Sovereign of the Seas full kit online today and receive everything in one shipment. Comes complete with detailed step-by-step assembly guides showing you how to build your model.


✔ USA, Canada & Mexico
✔ 6 to 8 working days
✔ Easy return
We accept:

Key Features of the HMS Sovereign of the Seas
Sails and Flags
The cloth and flags are supplied already cut and sewn.
Decorations
The unique and lavish decor was awe inspiring and shocked the other European seafaring nations of that time. The figurehead and decor of the ship are all made from finely machined metal castings.
Masts and Yards
The masts, yards and flagpoles are easily fitted with rigging and other essentials.
Rigging
Every rope and spar is accurately depicted.
Anchors and Davits
The working anchors and davits are faithfully reproduced.
Finest Details
Guns, winches and the deck equipment are all superbly designed and finished.
Guns
She was the first ship in the world to be armed with more than 100 guns.
MODEL DETAILS
1:84 scale
High-quality wooden and cast metal parts
Cannons and anchors
Complete rigging
Cast metal decorations
OVERALL DIMENSIONS
Length: 1100mm
Height: 900mm
Beam: 400mm
Clear step-by-step instructions show how to assemble and finish the parts - every step of the way. Even if you've never tried this type of project before, you'll be able to put your HMS Sovereign of the Seas together in easy stages, learning the skills as you go.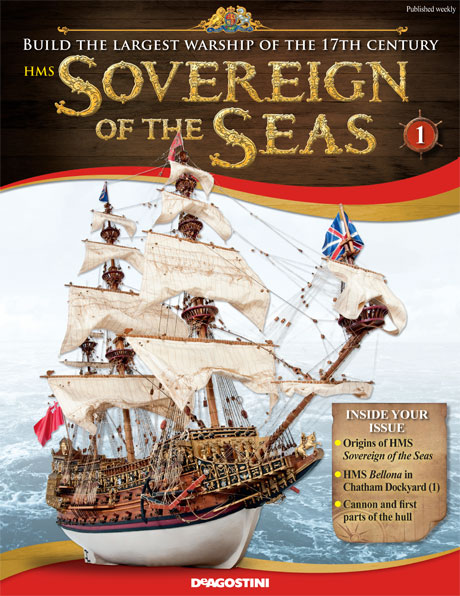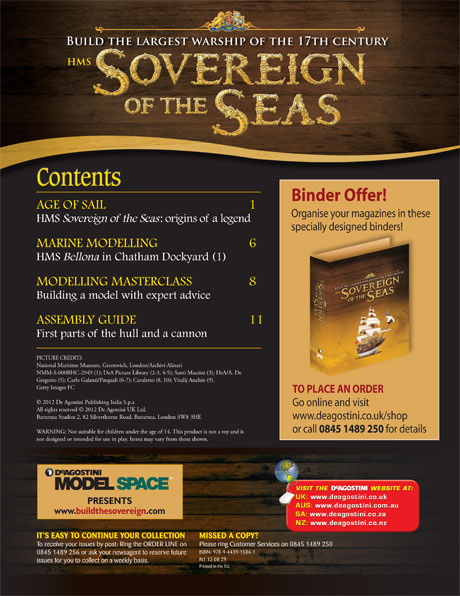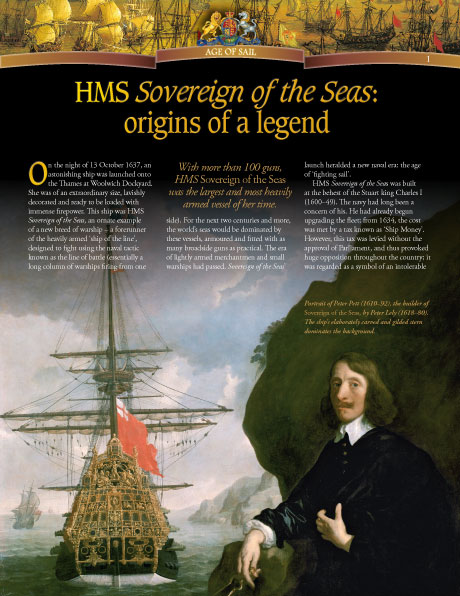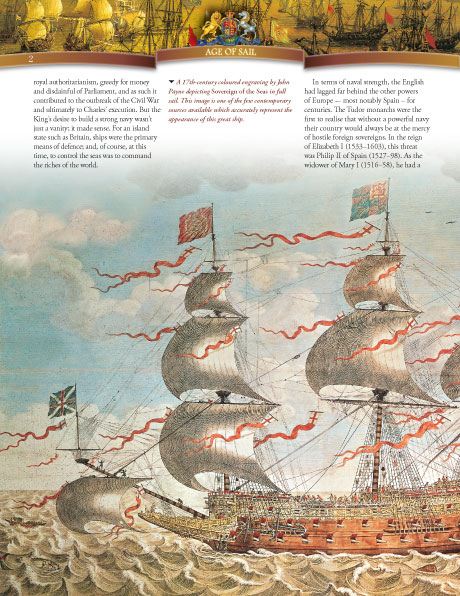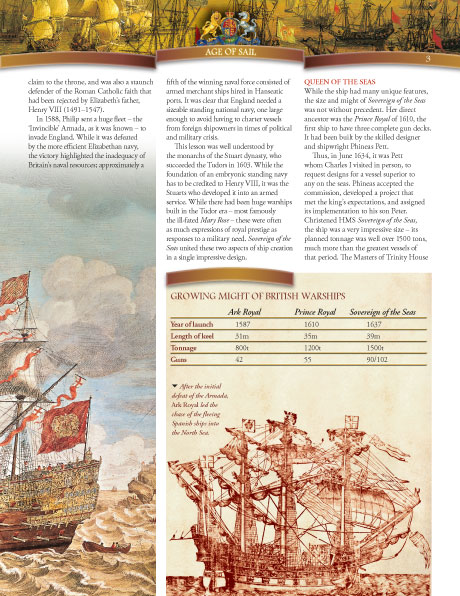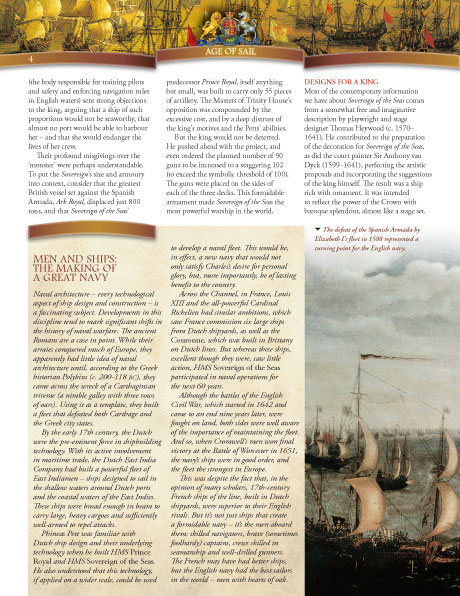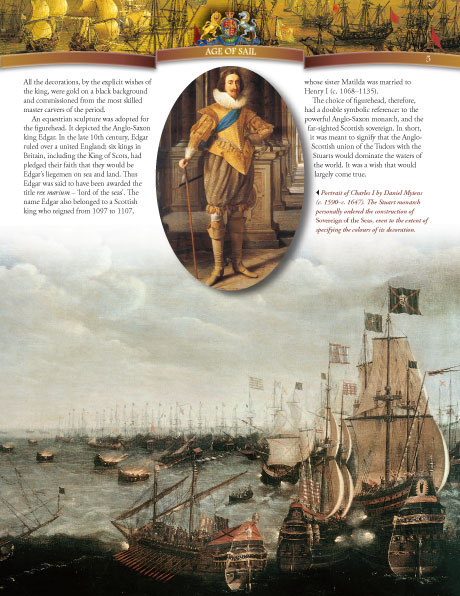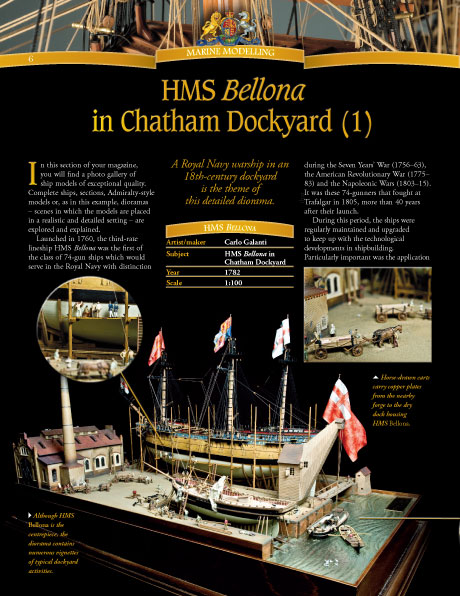 Through your building experience, you will have help from our experts with the easy-to-follow step-by-step assembly guide. You car take a look also at our exclusive Sovereign of the Seas Forum and discuss with fellow modelers.
Even as a model-making novice, you can build this unique 1:84 scale model together in easy stages, learning the skills as you go.
Your step-by-step instructions are available to download directly from us under the Download Section. Click here
Your Build consists of 12 Packs. Each Pack has 11 stages. CLICK HERE for more details.
The first pack of your order or your complete kit will be delivered to you within approximately 6 to 8 working days from the date your order has been confirmed.
We ship to Canada. Shipping costs are the same for Canada as USA.
If for some reason you need to return a shipment please contact customer service at 877-544-6779 or via email at customerservice@deagostiniusa.com to obtain authorization. We will send you via email a prepaid UPS label that you can print and adhere to the shipping box and drop at your local UPS store or UPS drop box.
If you are not completely satisfied and would like to cancel your model subscription please contact customer service at 877-544-6779 or via email at customerservice@deagostiniusa.com. We will refund your latest month subscription pack received in the prior 30 days.