D51 200 | 1:24 Model | Full Kit
D51 200 | 1:24 Model | Full Kit
Experience one of the 20th Century's most iconic locomotives. Build your own 1:24 scale model 2-8-2 D51 locomotive, Japan's classic standardized modern engine. Made in 1938 by the Japanese National Railways (JNR) & Japanese Government Railways, the D51 was built in larger numbers than any other locomotive made in Japan. This is a truly stunning model made from high-quality brass & steel.
Order your D51 200 Locomotive full kit online today and receive everything in one shipment. Comes complete with your detailed Assembly Guides.
✔ USA, Canada & Mexico
✔ 6 to 8 working days
✔ Easy return
We accept:

Key Features of the D51 steam locomotive
A short length of track and base for display
Built from solid brass with white-metal die-castings
Completed model is 880mm long and weighs more than 5 lbs
Working lights, whistle and steam sound effects
Choose to paint your D51 black to resemble the original locomotive, or leave a bare finish to highlight the metalwork
Model Detail
Brass boiler and firebox parts | Steel chassis and wheels | Die-cast, turned and sheet metal components | Simply assembled with screws, rivets and adhesives (no soldering or brazing required)
Overall Dimensions
Length: 880mm (34.65") | Height: 165mm (6.49") | Width: 112mm (4.41") | Weight: 10.4 kgs (22.9 lbs) | Scale: 1:24
Clear step-by-step instructions show how to assemble and finish the parts - every step of the way. Even if you've never tried this type of project before, you'll be able to put your D51 Locomotive together in easy stages, learning the skills as you go.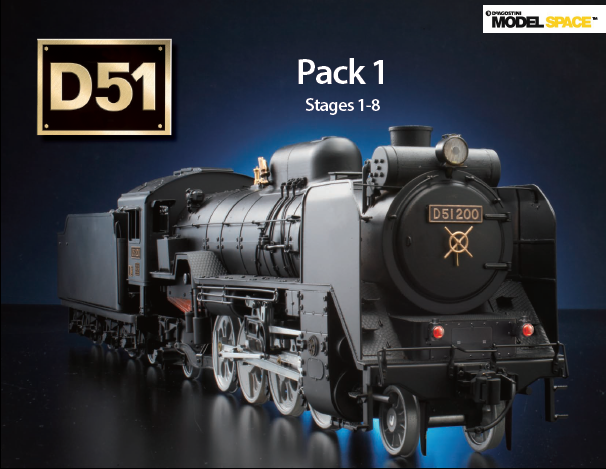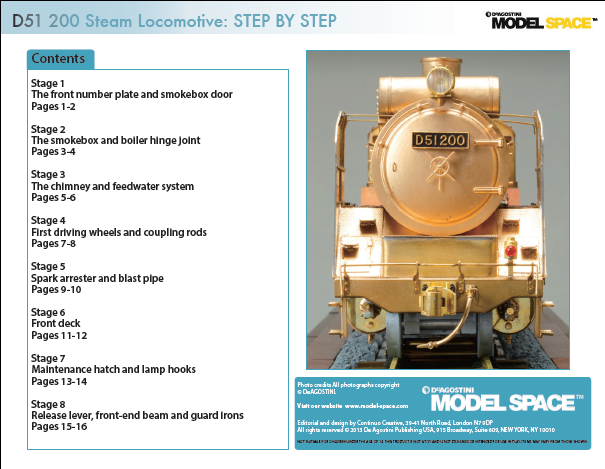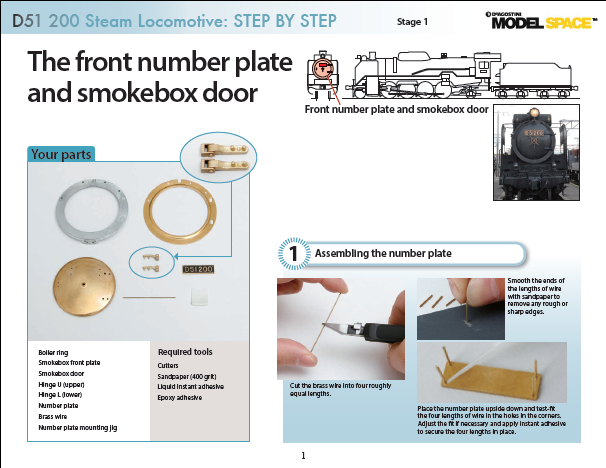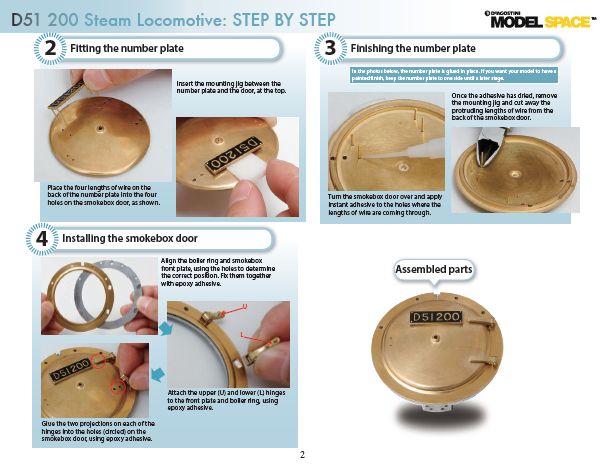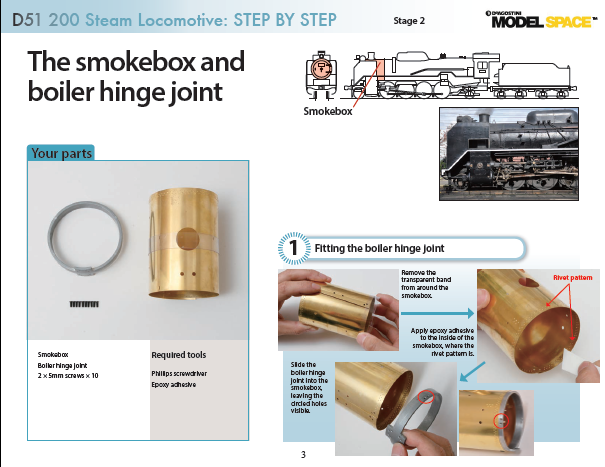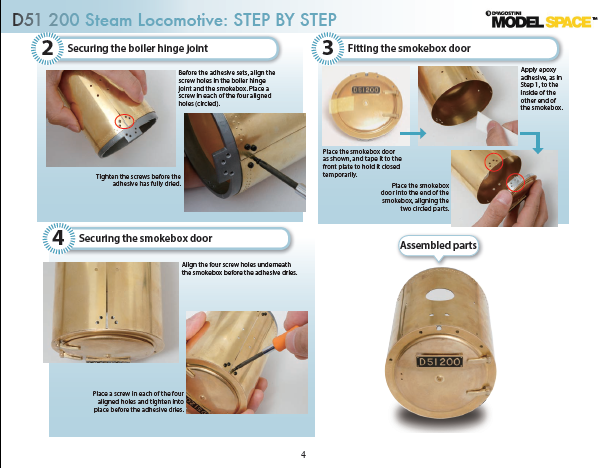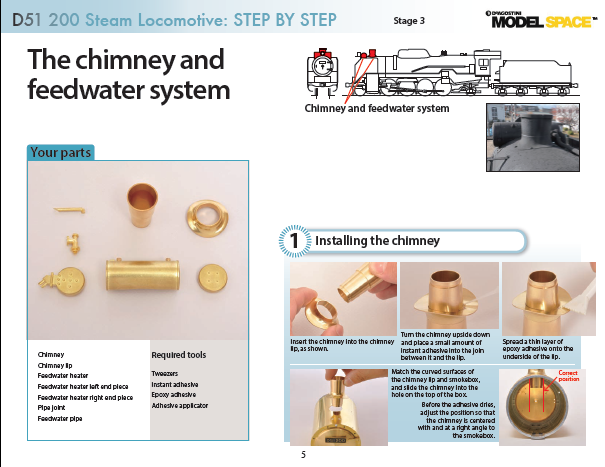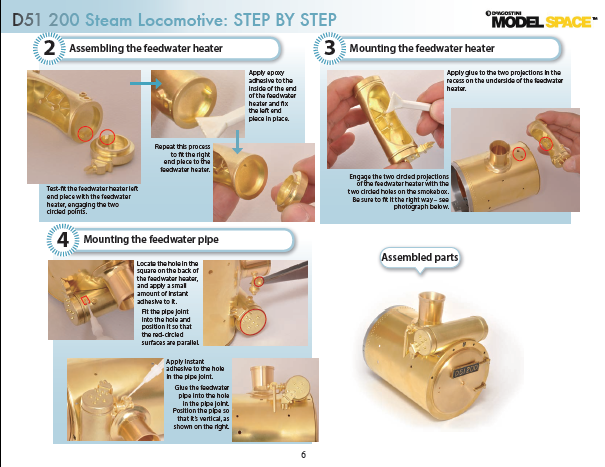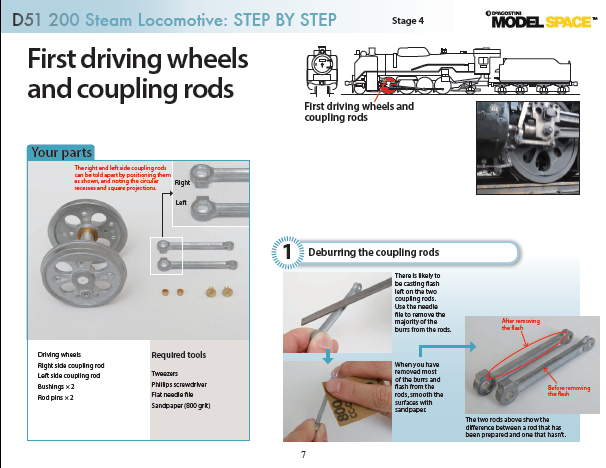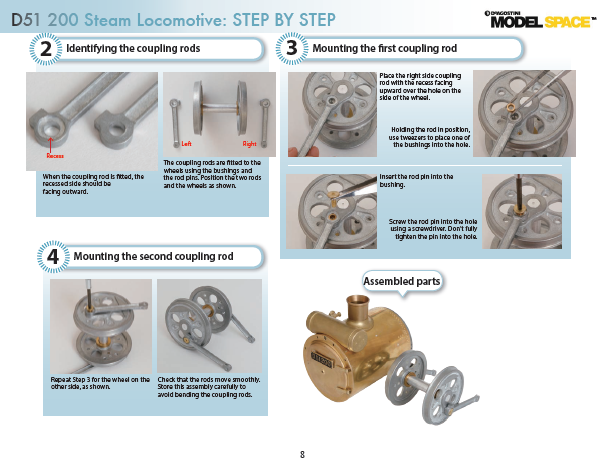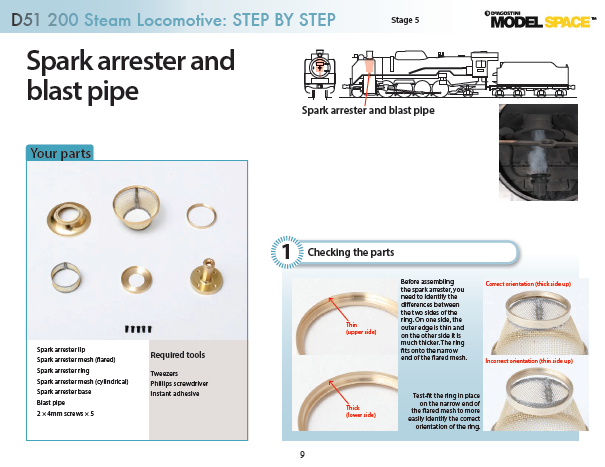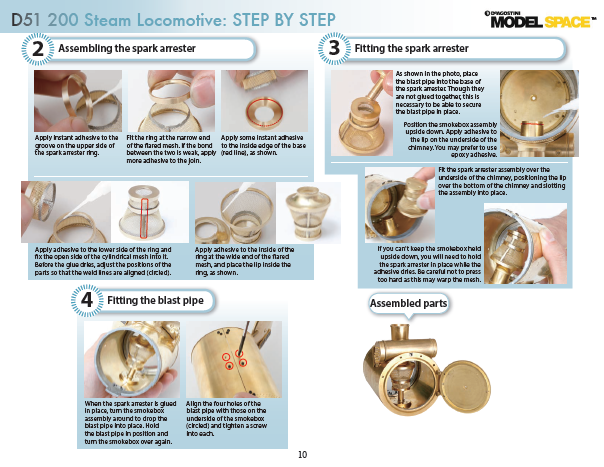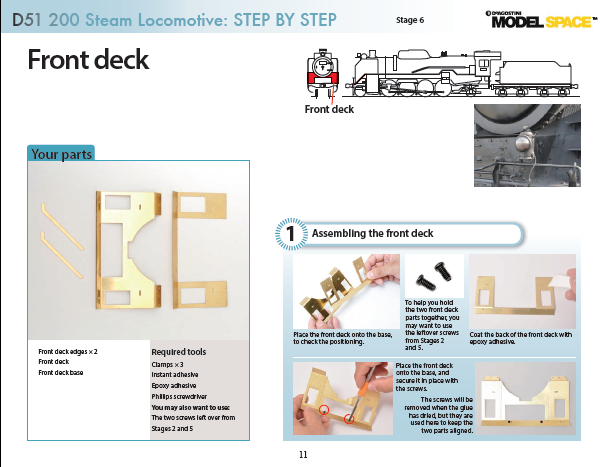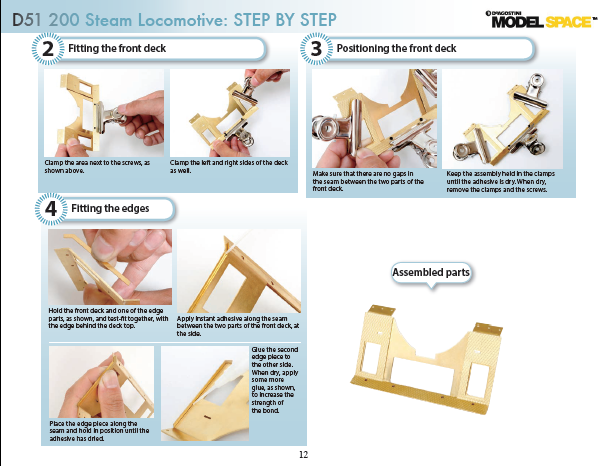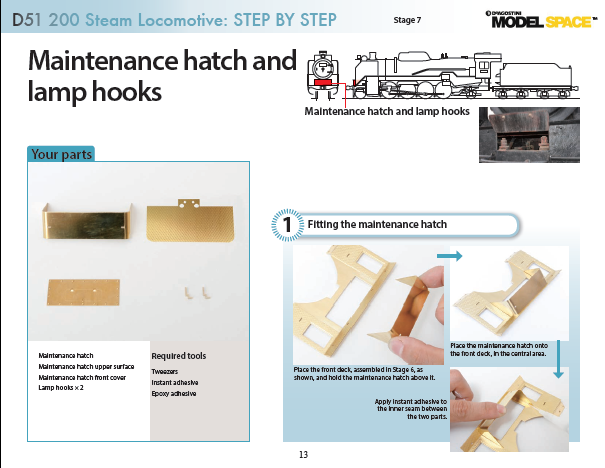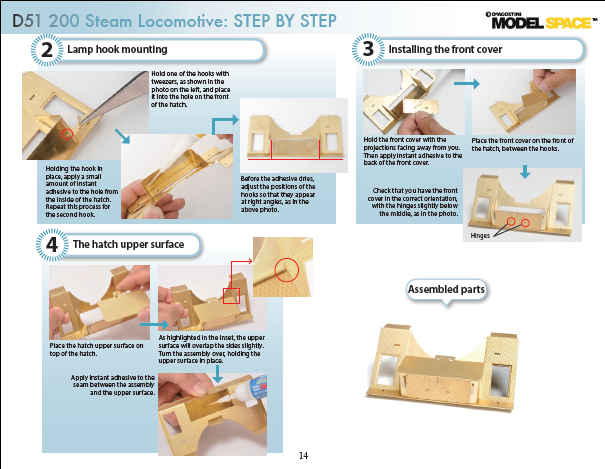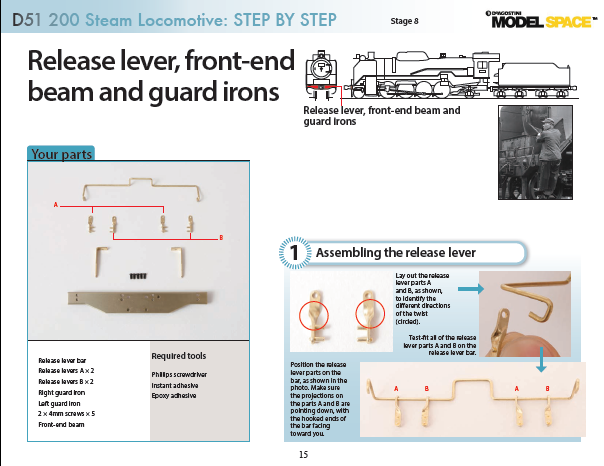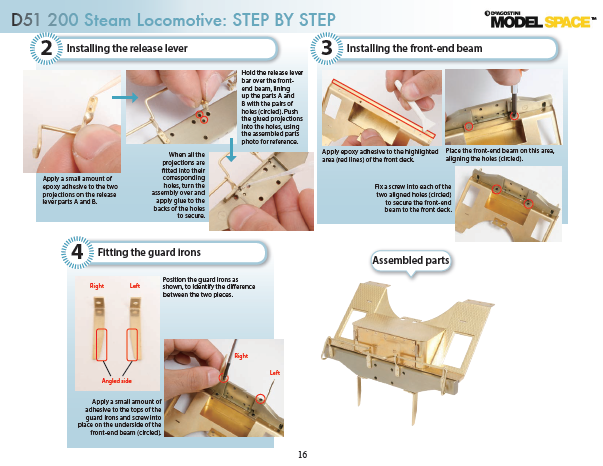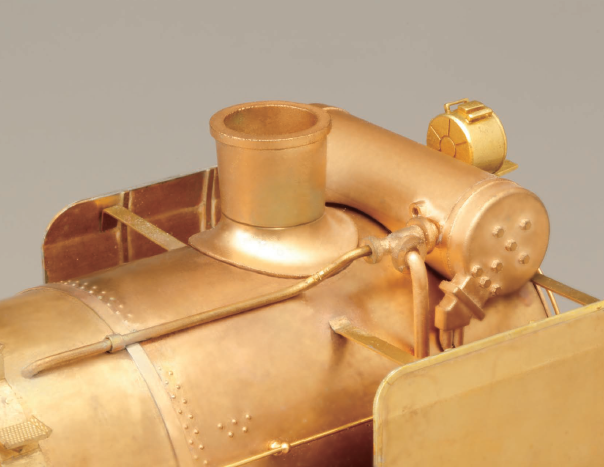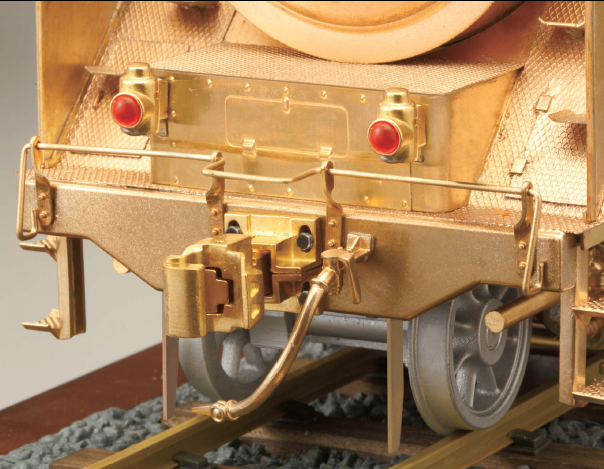 The first pack of your order or your complete kit will be delivered to you within approximately 6 to 8 working days from the date your order has been confirmed.
We ship to Canada. Shipping costs are the same for Canada as USA.
If for some reason you need to return a shipment please contact customer service at 877-544-6779 or via email at customerservice@deagostiniusa.com to obtain authorization. We will send you via email a prepaid UPS label that you can print and adhere to the shipping box and drop at your local UPS store or UPS drop box.
If you are not completely satisfied and would like to cancel your model subscription please contact customer service at 877-544-6779 or via email at customerservice@deagostiniusa.com. We will refund your latest month subscription pack received in the prior 30 days.