IJN Akagi | 1:250 Model | Full Kit
IJN Akagi | 1:250 Model | Full Kit
The iconic flagship of the Imperial Japanese Navy, Akagi, was part of the Japanese fleet that brought the USA into World War II. Get to know one of the 20th Century's most iconic battleships in breathtaking detail. This incredibly detailed, 1:250 scale model of the Akagi measures over a meter long.

Order your IJN Akagi full kit online today and receive everything in one shipment. Comes complete with a fully illustrated magazine your detailed Assembly Guide.


✔ USA, Canada & Mexico
✔ 6 to 8 working days
✔ Easy return
We accept:

Free Gifts
MAGNIFYING GLASS WITH GRIPS -

A must-have for all modelers, making it easy to work on small parts.

TOOLKIT

- Created specifically for ModelSpace, this toolkit comprises: Side cutter, micro drills, files , tweezers and more.
Key Features of the IJN Akagi
Measures more than three feet from bow to stern
Ships with 21 scale model aircraft
Made from laser-cut wooden and die-cast metal parts
Includes detailed, photo-etched brass fittings
The hull is constructed from wood, beginning with the base, frames and blocks. It is then that the planking and walls of the hangar are added, increasing the level of detail and revealing more of the shape.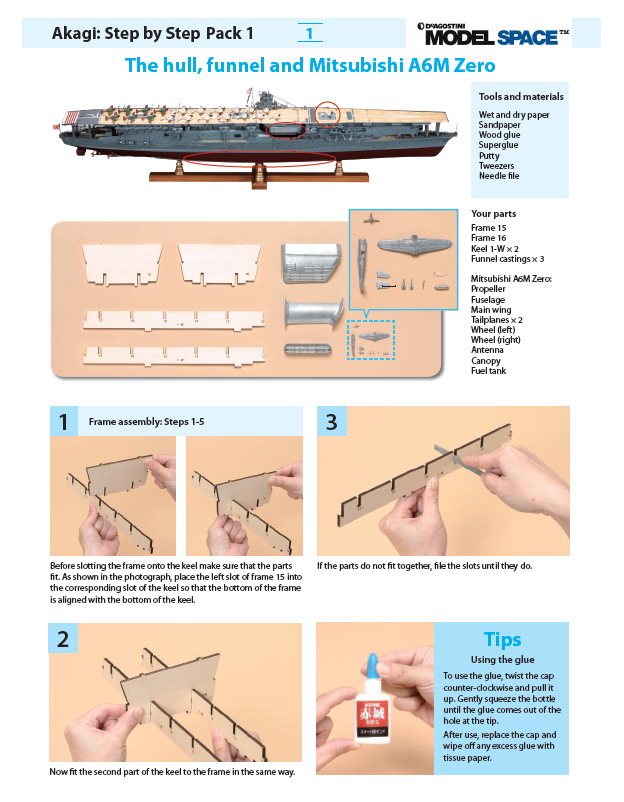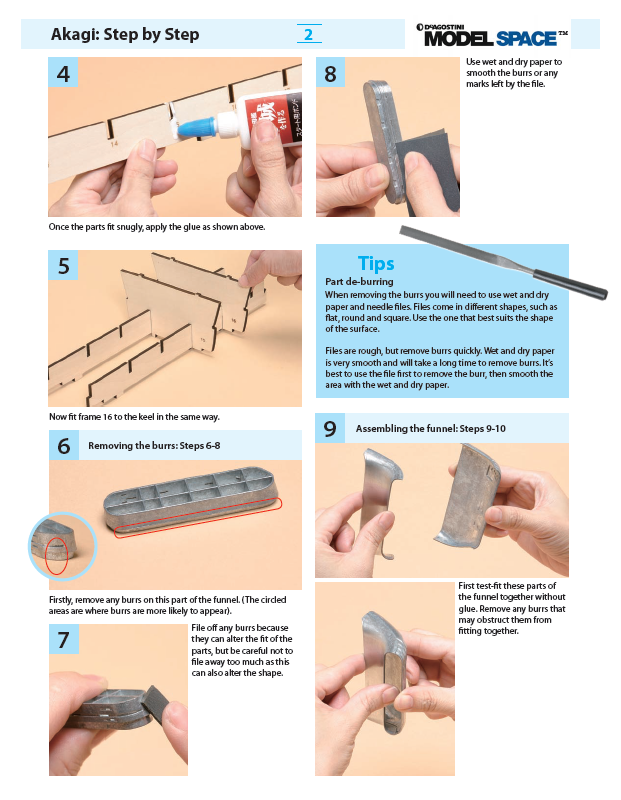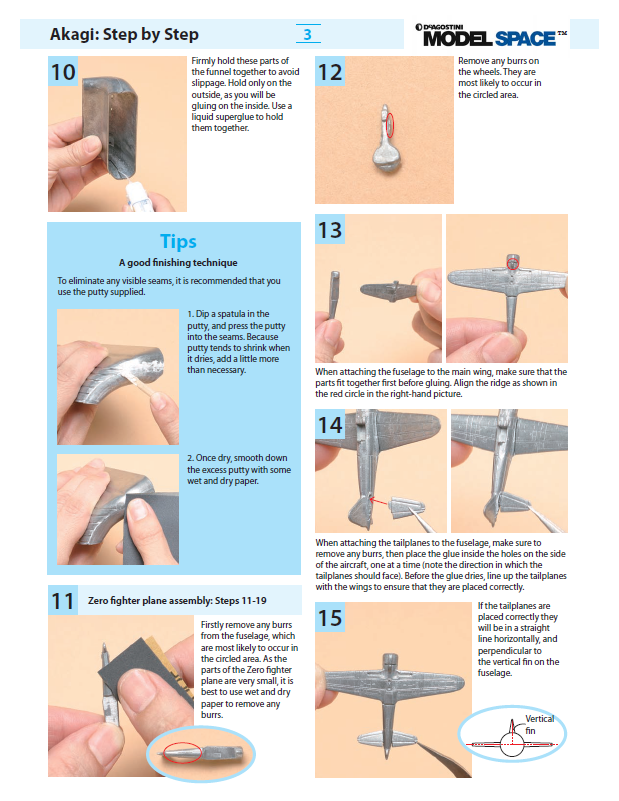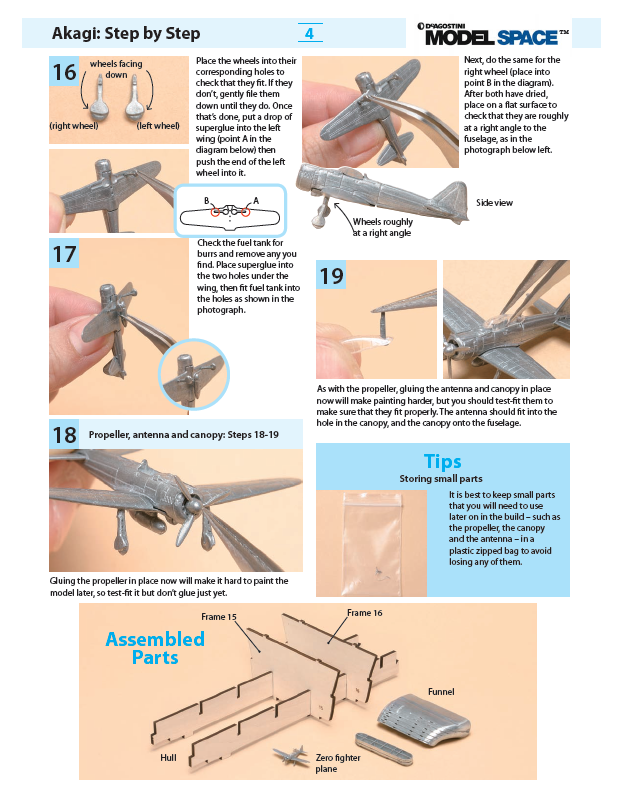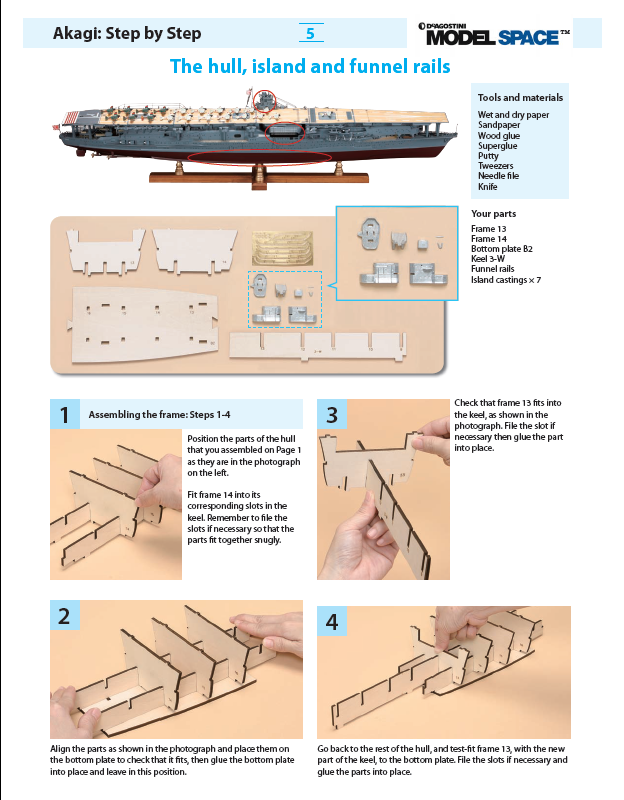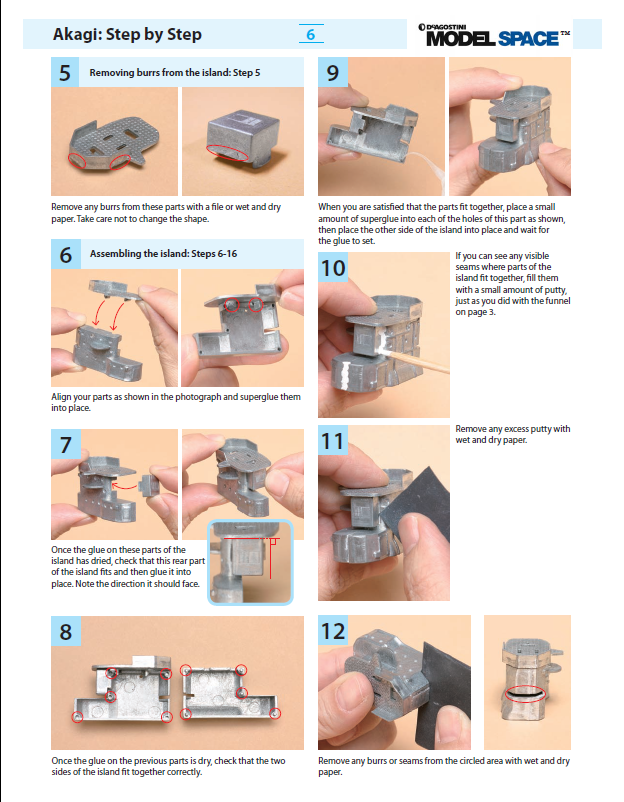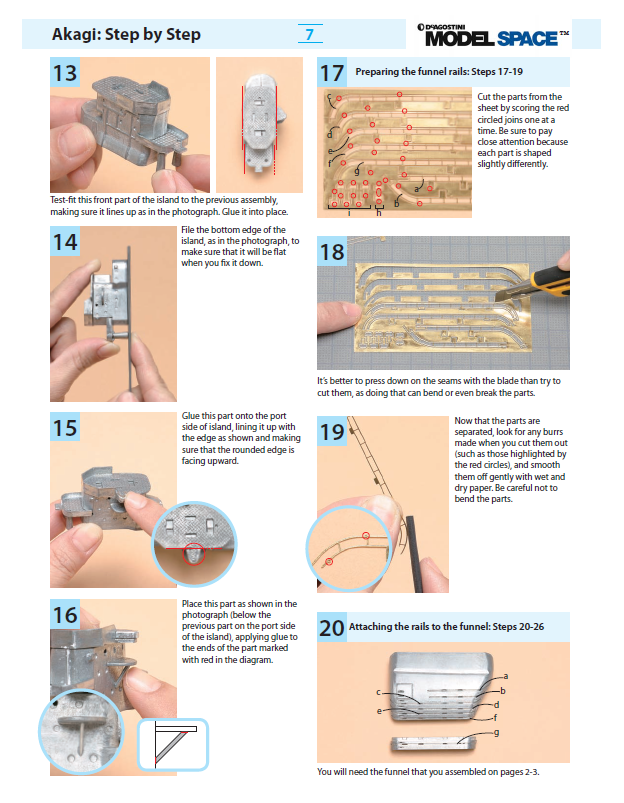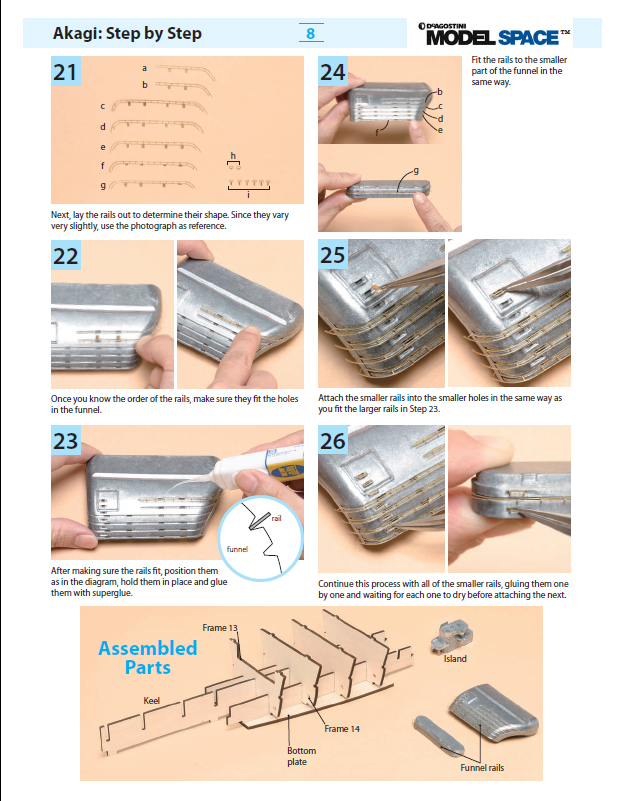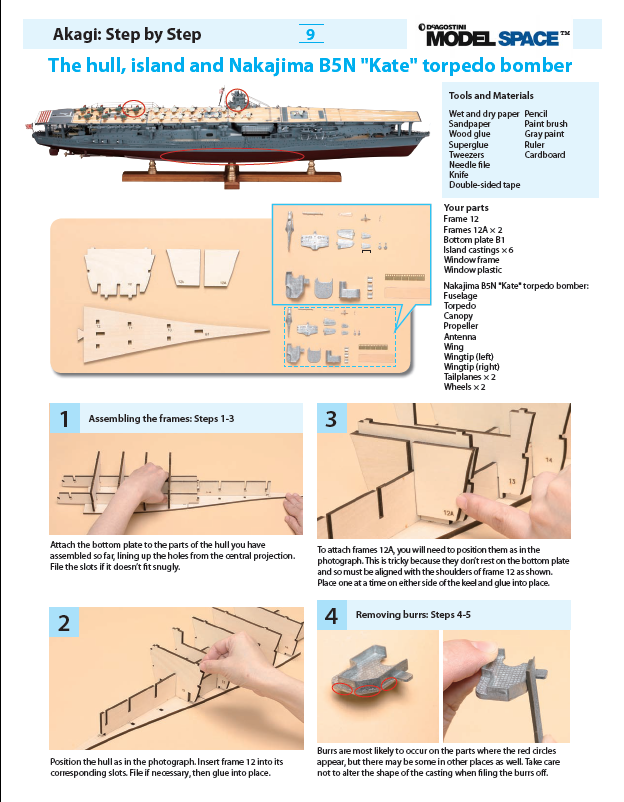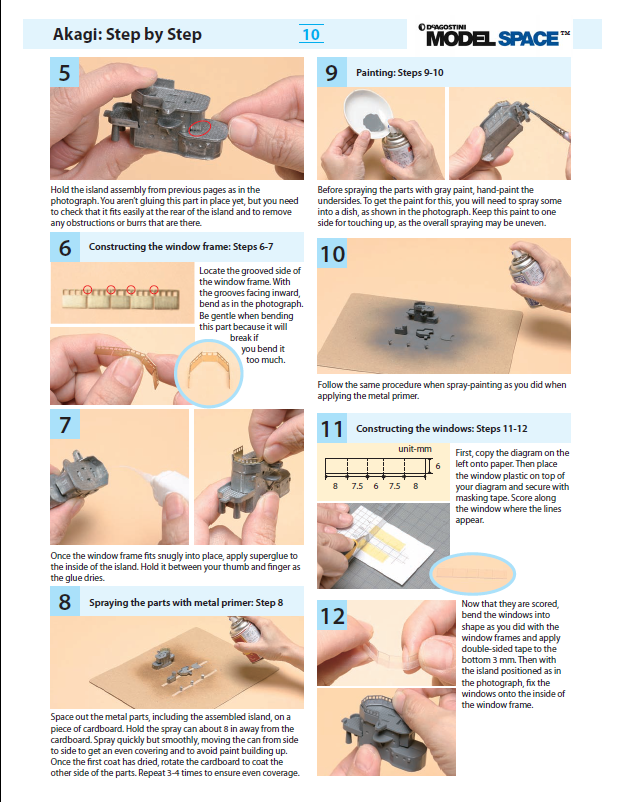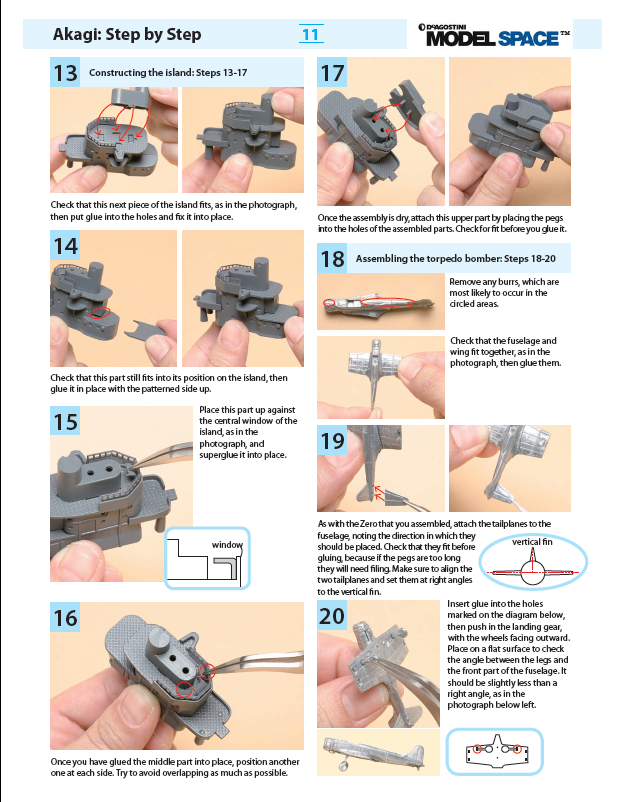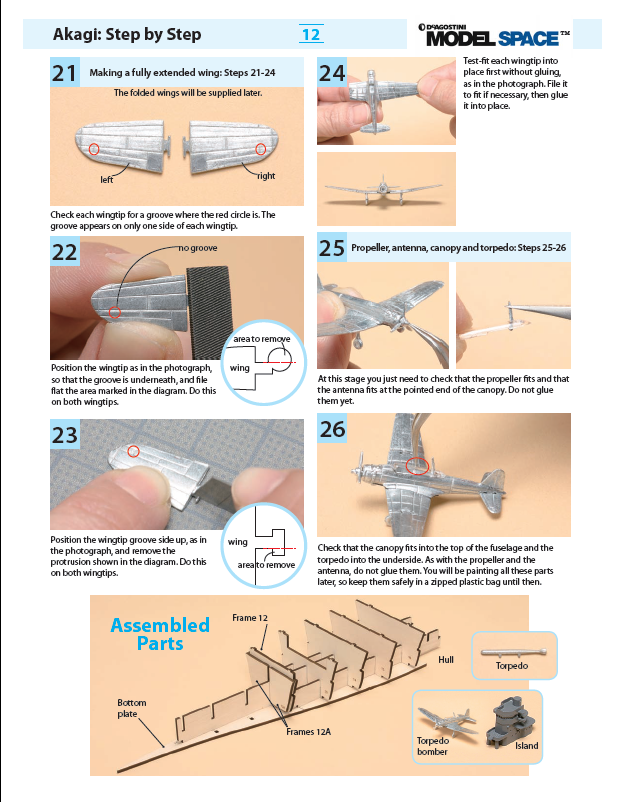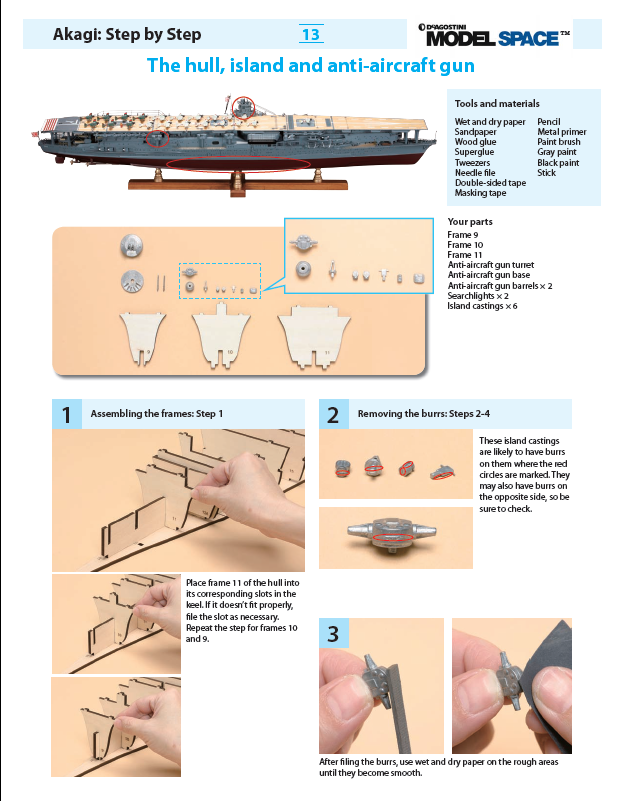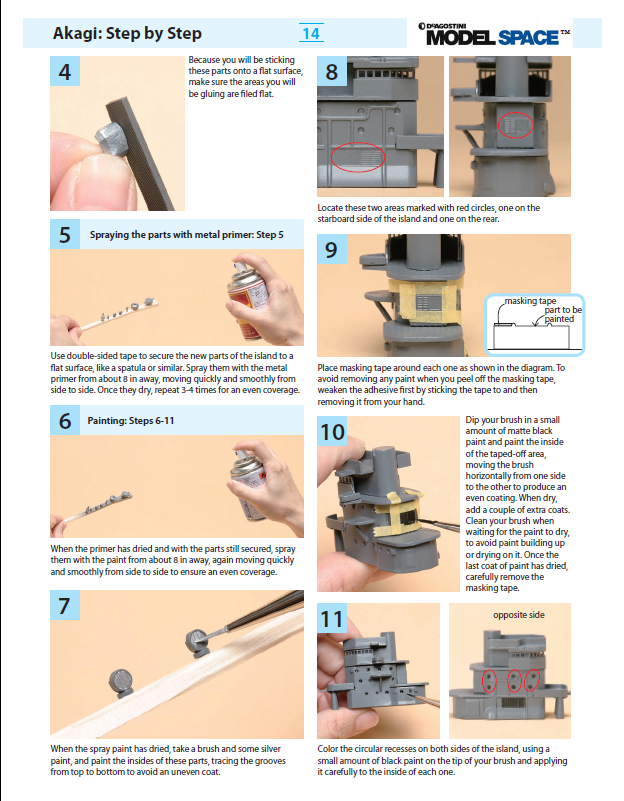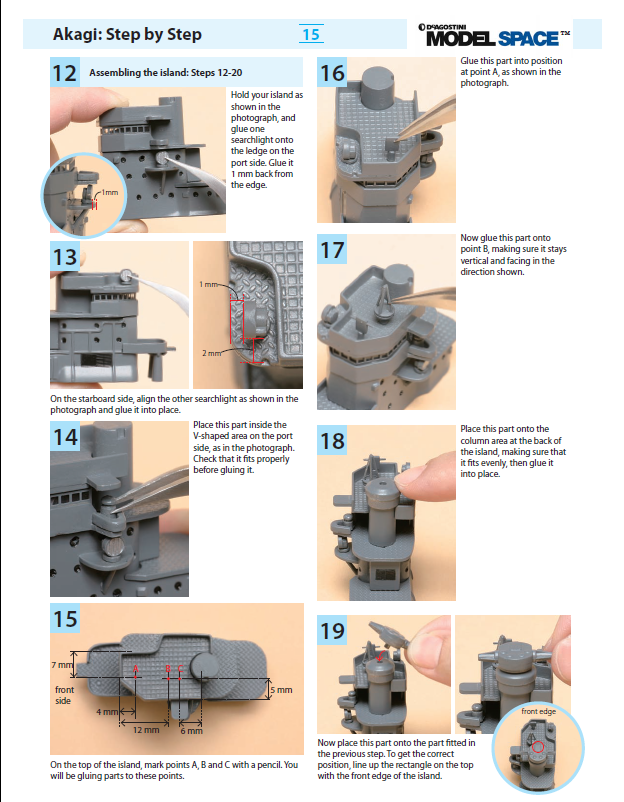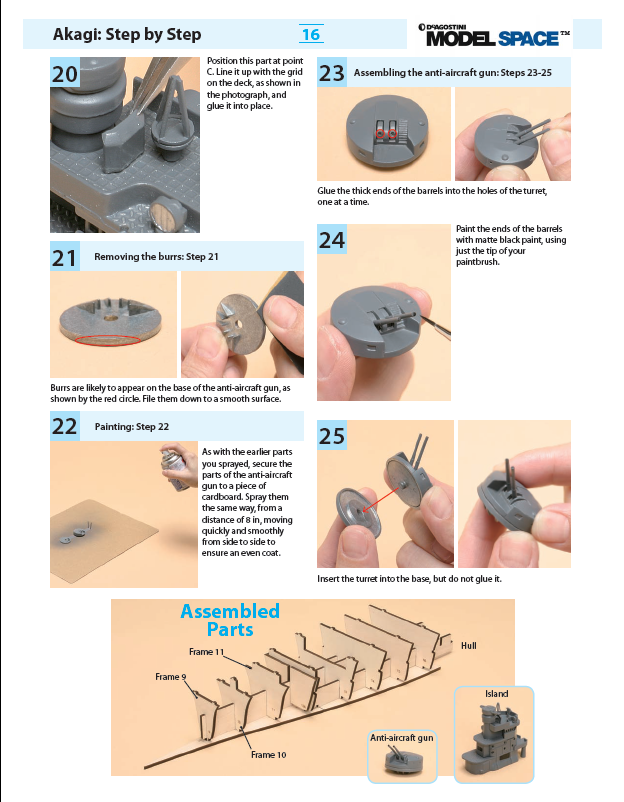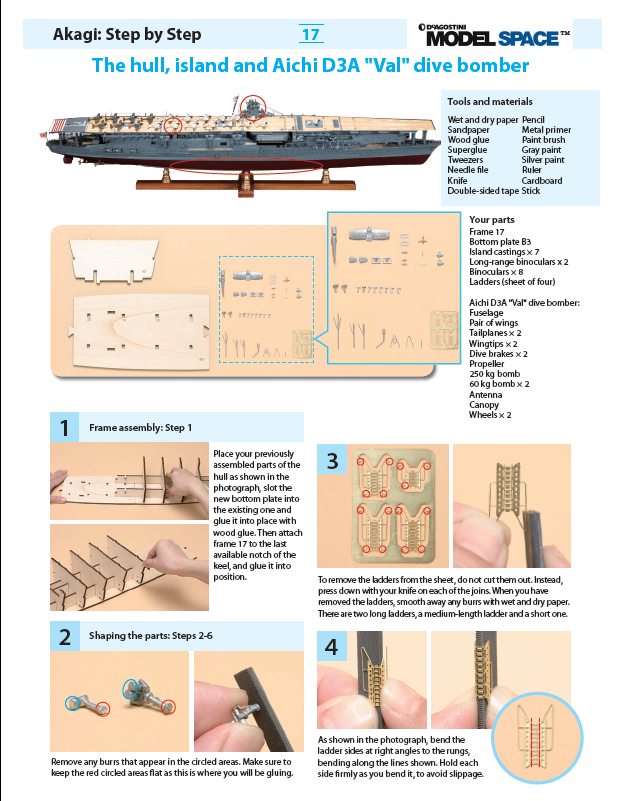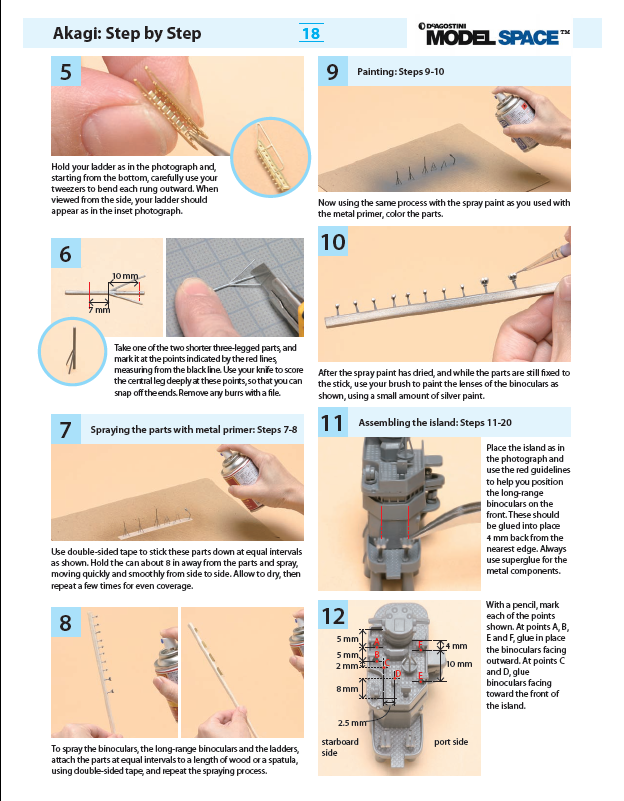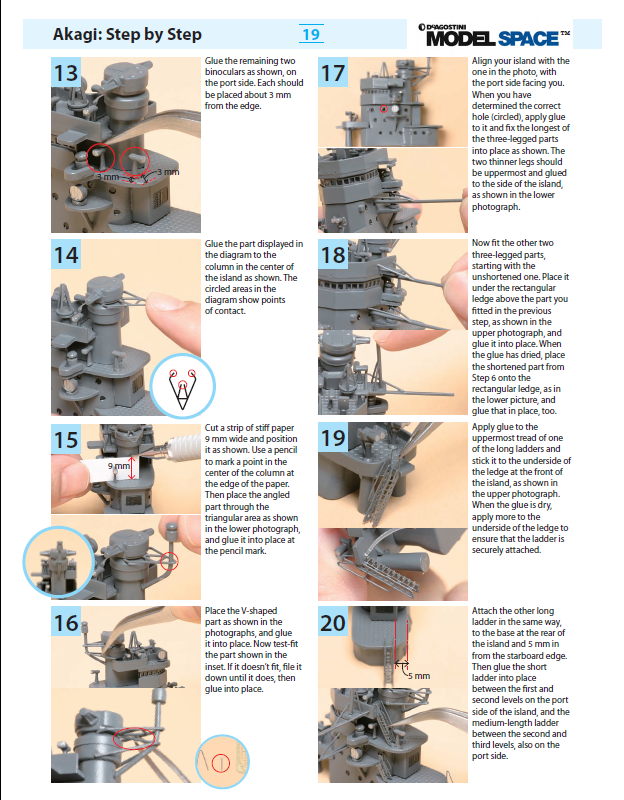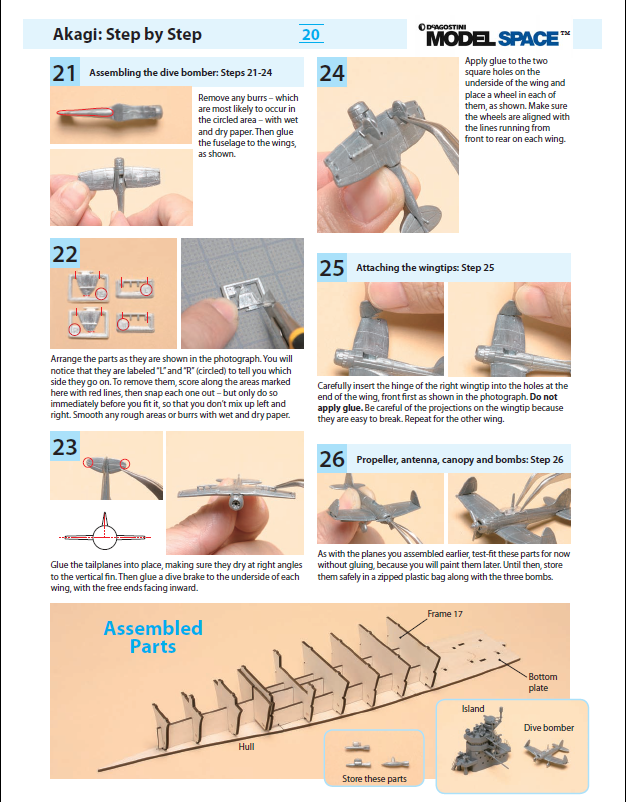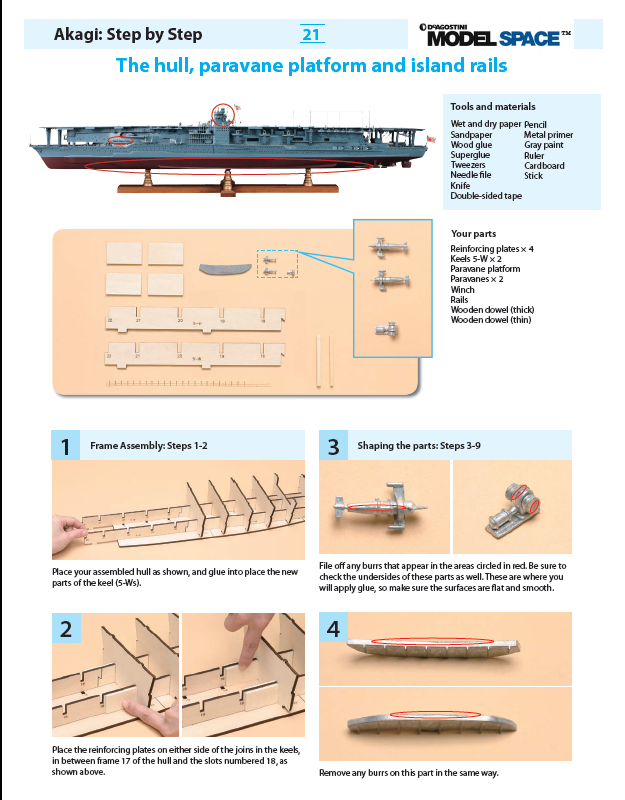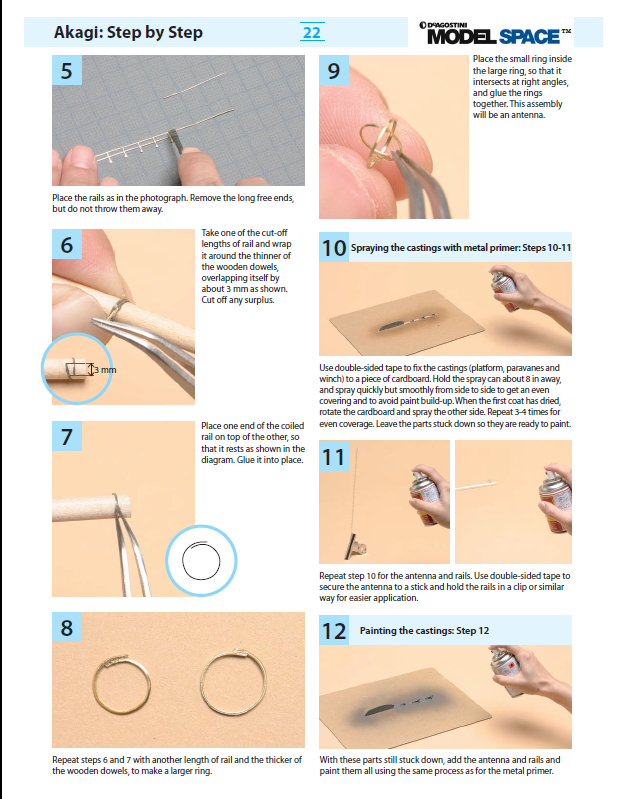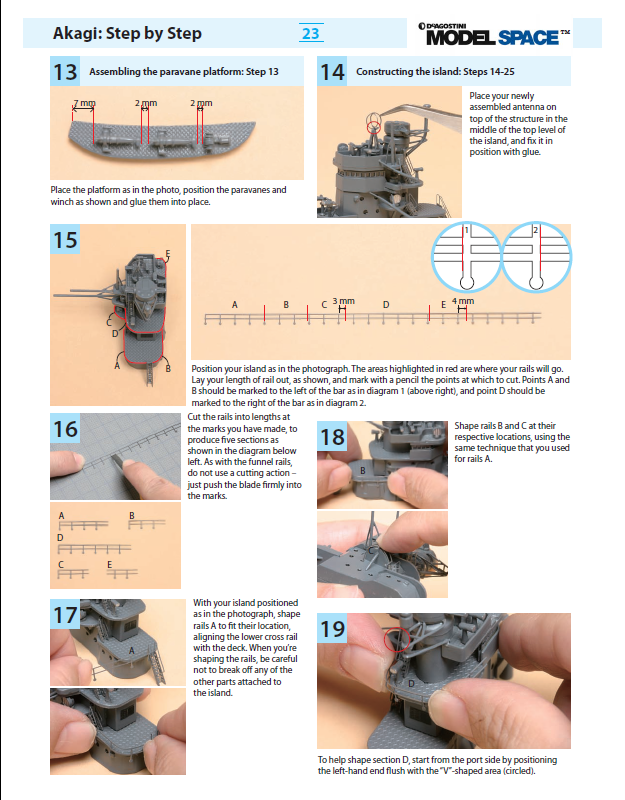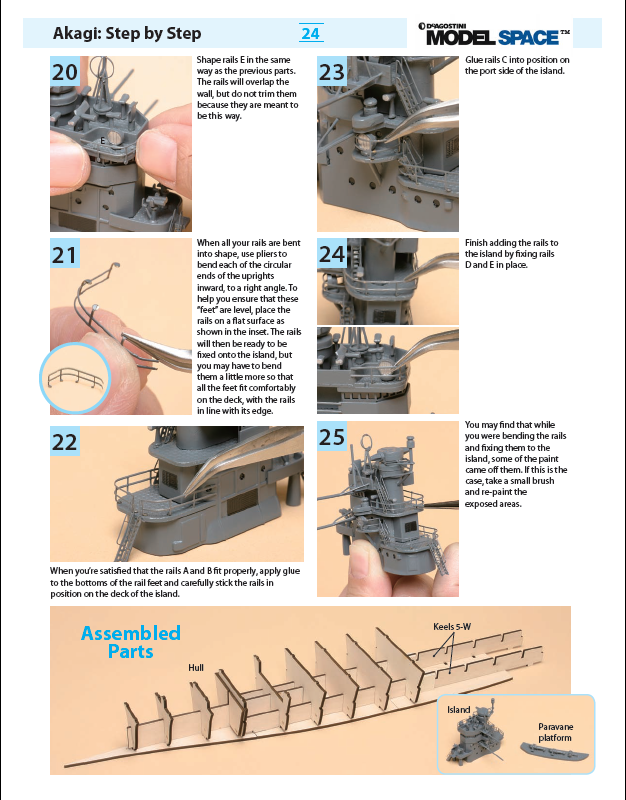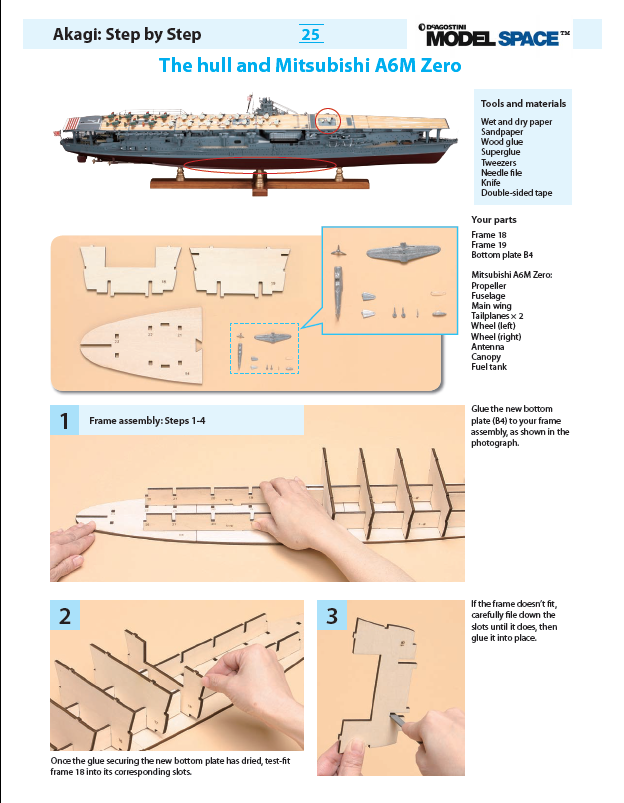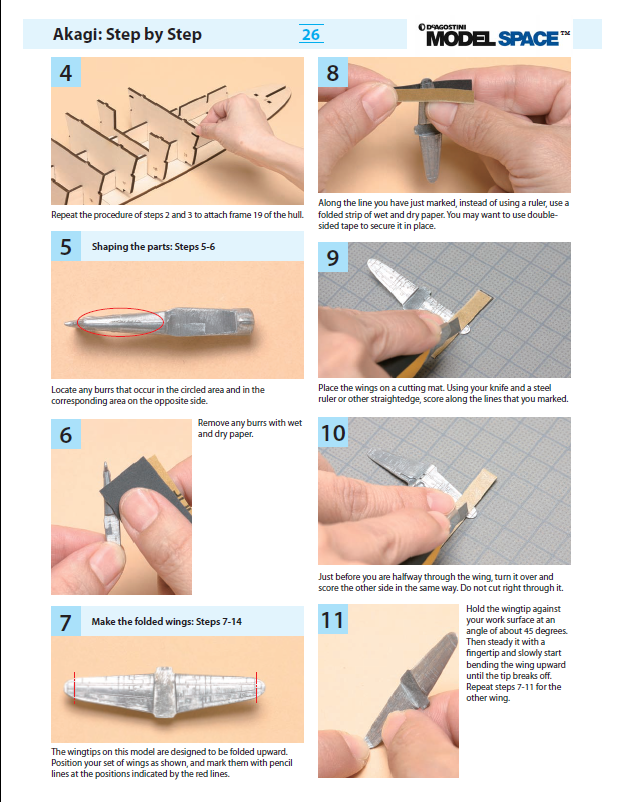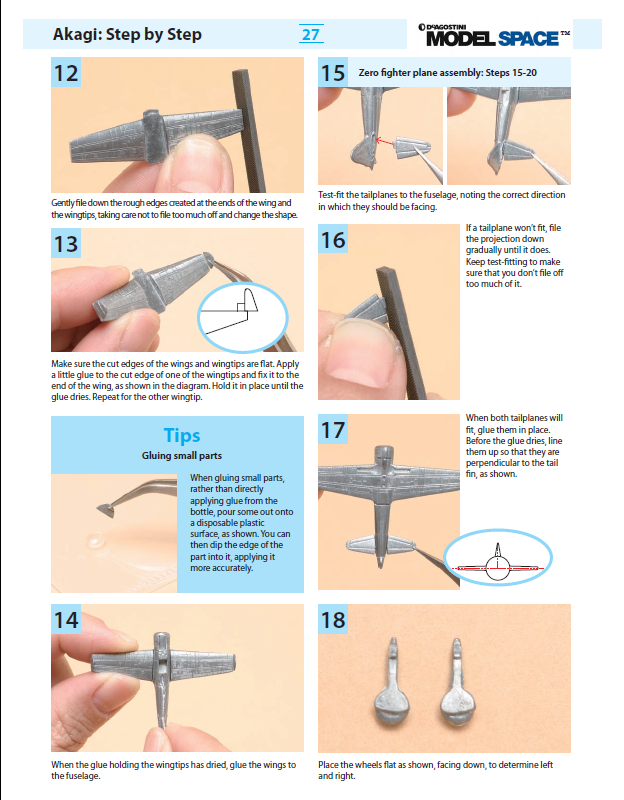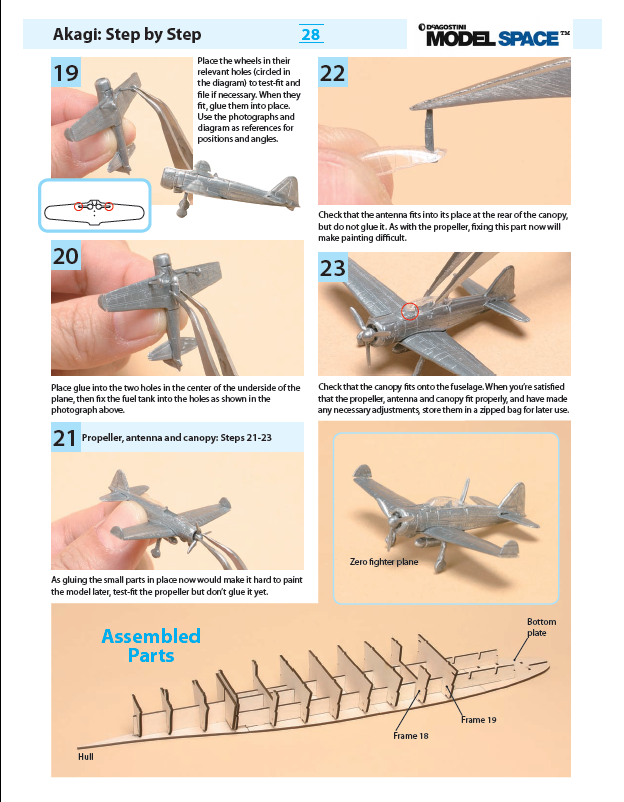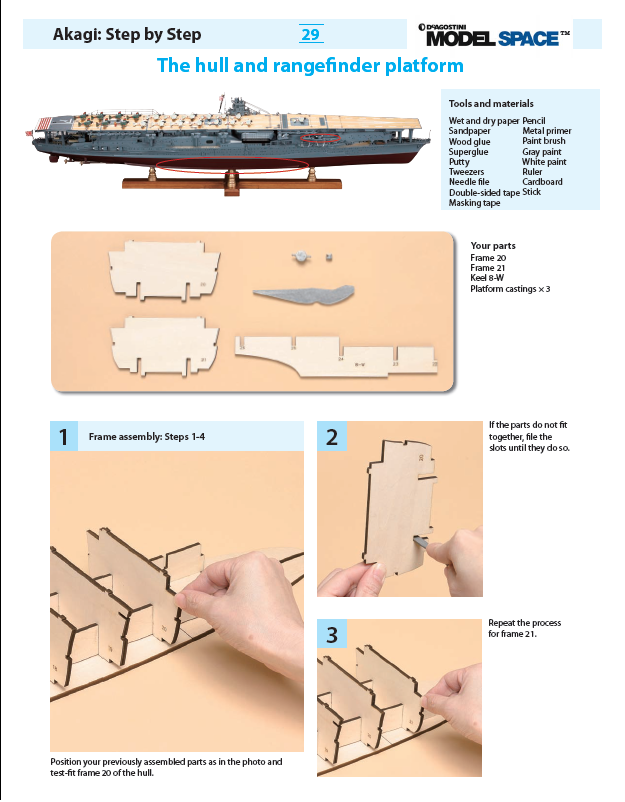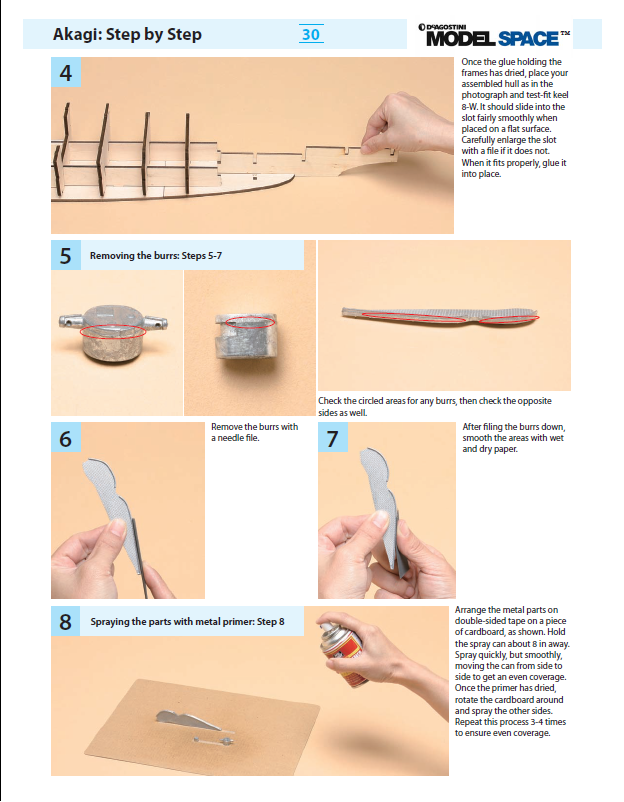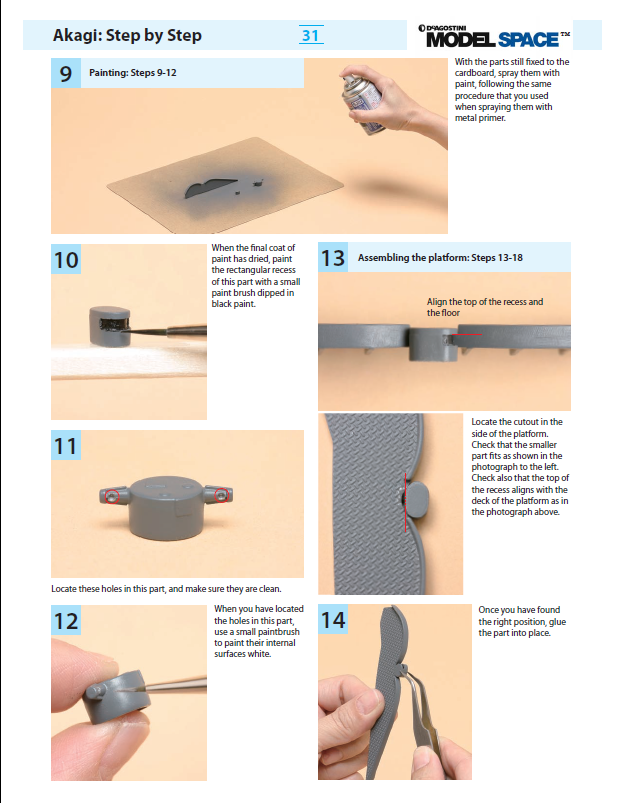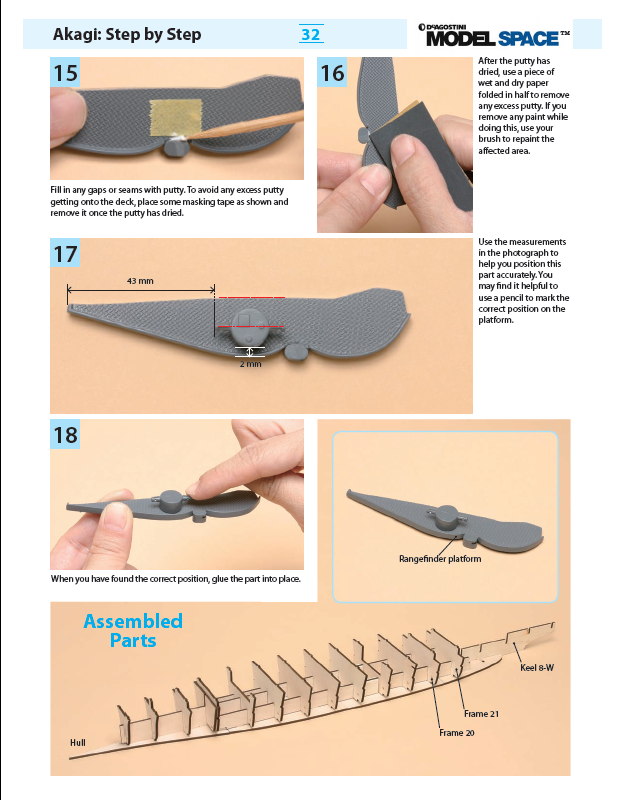 Through your building experience, you will have help from our experts with the easy-to-follow step-by-step assembly guide. You can take a look also at our exclusive Forum and discuss with fellow modelers.
Even as a model-making novice, you can build the IJN Akagi together in easy stages, learning the skills as you go.
Your step-by-step instructions are available to download directly from us here below.
The first pack of your order or your complete kit will be delivered to you within approximately 6 to 8 working days from the date your order has been confirmed.
We ship to Canada. Shipping costs are the same for Canada as USA.
If for some reason you need to return a shipment please contact customer service at 877-544-6779 or via email at customerservice@deagostiniusa.com to obtain authorization. We will send you via email a prepaid UPS label that you can print and adhere to the shipping box and drop at your local UPS store or UPS drop box.
If you are not completely satisfied and would like to cancel your model subscription please contact customer service at 877-544-6779 or via email at customerservice@deagostiniusa.com. We will refund your latest month subscription pack received in the prior 30 days.